My Favorite Mistake: Book Blog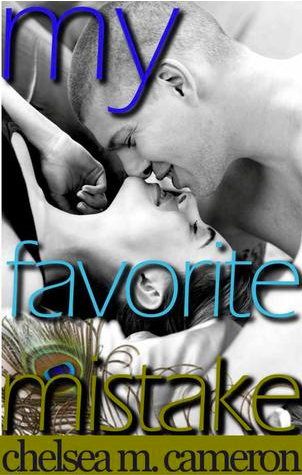 Everyone has their secrets. Some are a little more devastating than others, some leaving bigger scars; scars not everyone can see. Chelsea M. Cameron expresses her impressive thoughts in My Favourite Mistake. Like anyone else, I was roped into the story by the secrets. Two secrets, in fact.
One of the biggest things in novels is suspense. It is what keeps the reader reading, and sometimes keeps the writer writing. In many cases, suspense can be waiting for the main character to kiss her crush, or waiting to find out why the character is so untrusting of people.
Of course, this is a book filled with suspense and romance, so for me, there was no escaping the pages. I was constantly finding time everyday to keep reading, becoming frustrated when a chapter left me with a cliffhanger. Which was pretty much every single chapter. Other than the suspense and the romance, I was laughing. The two main characters were quite the comedians, whether they meant to be funny, or not.
The main character from which the point of view of the book was from, Taylor, was very easy to relate to. She had her secrets, her self conscious thoughts, and then those nasty little things known as feelings. Feelings play a huge part in this book. They pull you into the book and keep you reading, they make you laugh, weep, and grow frustrated with the characters. And in the end, they make you fall in love right along with her.
I'd love to read more of Cameron's books, and I'd suggest them to anyone. A book that held some of the same characters from My Favorite Mistake was My Sweetest Escape. It had Taylor and the gang all in it. The view this time was from one of Taylor's friends Renee's little sister, Jos.
In the end, Cameron knows how to keep, tell, and make the most devastating secrets. She has inspired me.