Second Ultimate Frisbee season begins with a bang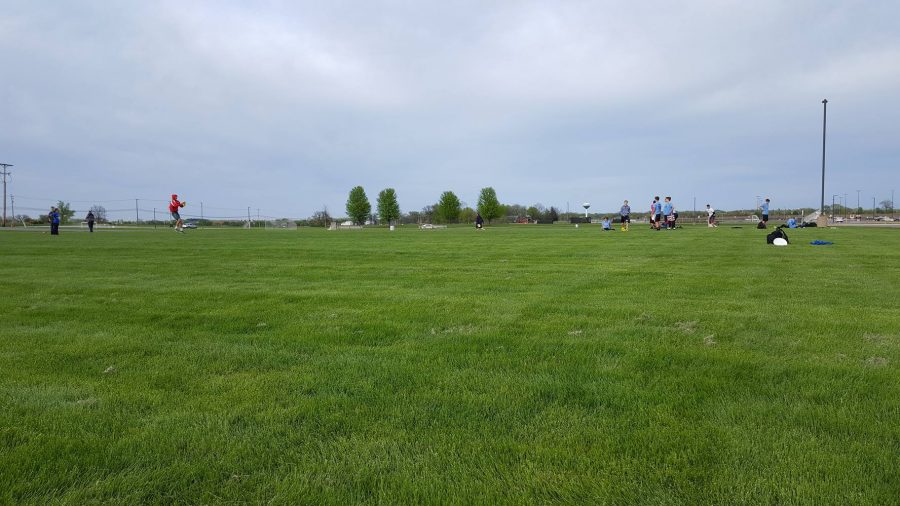 April marked the start of the second season for the Huntley High School's Ultimate Frisbee Club.  The club, which began with only six teams in early Sept. 2016, has now grown to over 10 teams.
Every Wednesday, teams compete in set of friendly games. Every game consists of two 10 minute halves with a five minute intermission in between.
The club is currently sponsored by Huntley's technology and engineering teacher, Joe Domka.  The teams consist of all types of players, from competitive athletes to those doing it just for fun.
For many, the club is an after school relaxation where they can come, play, and have fun. However, for some, the competition is what drove them to joining.
April 12 marked the debut for the Floppy Disks, the only undefeated team. Though there is no official record kept, the Floppy Disks are currently 5-0.
For the Floppy Disks team captain, Riley Brands, the competition has been one of the best parts of the club.
"I have been competitive my whole life and playing frisbee is no different," Brands said. "Playing really down to the wire games is really what drove me to play and I can't wait every week to get back out there and compete."
The club has been slowly growing with new faces joining each game, but one of the original teams is the Savages, a team consisting primarily of seniors.
Their team was one of the first to join after finding that there were no Ultimate Frisbee events in the Huntley area.
"I've played frisbee since I was a kid, but never had an organized place to play" team captain Tyler Salgado said. "When the club was started last fall, my friends and I put a team together and have been playing ever since."
The club is currently looking at expanding into an actual school sport for next school year and has begun expressing interest in participating in tournaments around the McHenry County area.
[polldaddy poll=9742447]