Huntley's early lead seals Crystal Lake South's defeat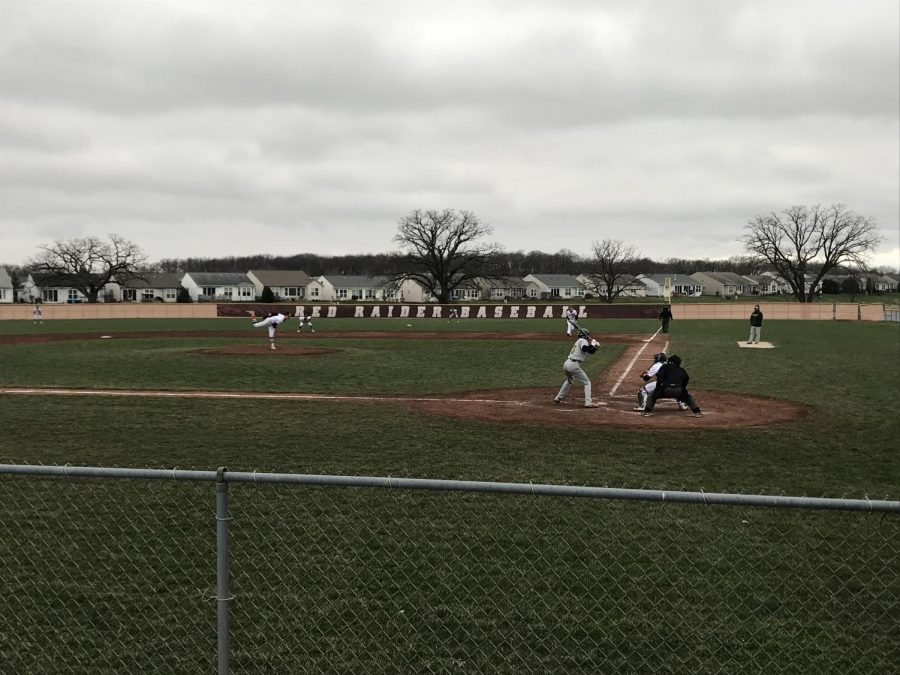 Dark gray clouds covered the sky in a seemingly winter-like state; the crowd bundled up in winter jackets and huddling underneath blankets.
On Thursday, April 18 the Red Raiders took on Crystal Lake South's Gators.
According to GameChanger, the Red Raiders hold a 15-4 record this season whereas the Gators have only won just over half of their games thus far this season.
Huntley was hoping for a second win against Crystal Lake South after their first win on Wednesday, April 17.
By being able to grasp a lead early on in the game, the Red Raiders seemed to have sealed the fate of the Gators just before both teams hit a three-inning streak without a single run.
In the top of the final inning, Evan Tocmo hit a two-run homer, pushing Huntley to a victory, posting a score of 6-3.
"We struggled in the beginning defensively, but I thought we did a good job of overcoming adversity. I thought we swung the bats extremely well early in the game," coach Andy Jakubowski said. "Kyle Maurer pitched a tremendous ballgame and was able to pitch over some errors that we made early. James Sibert did a real good job with closing the game and Evan Tocmo's home run definitely gave us a little bit of a push at the end."
About the staffer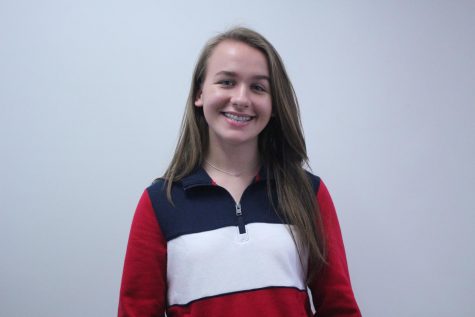 Madison Barr, opinion editor
Madison Barr is the opinion editor of The Voice and huntleyvoice.com; this is her third year on staff. In her free time, Madison likes to read and listen to anything remotely political and constantly has Twitter notifications on for her favorite journalist, Jake Tapper.