From years of soccer to varsity starting football player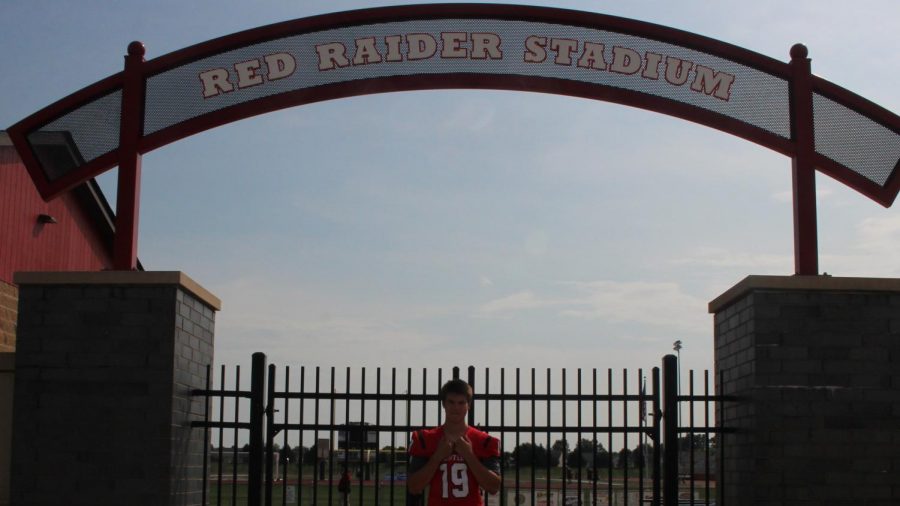 The lights are beaming down on senior starting kicker Brian Vavra, with Raider Nation chanting, extending their arms, and wiggling their fingers. It is him and the football and everything else is a blur. 
It has been a difficult journey to get the position of starting varsity kicker that he has today. There was a vast amount of training needed to be considered for the kicker spot on the varsity team due to his lack of experience.
Having played soccer for almost half of his life with the high school and club teams, Vavra had to make adjustments to his kicks in order to make the ball go in the right direction. Kicking a soccer ball uses a completely different technique than it takes to kick a football because of their different shape and size. 
"It's really different from soccer to football even though they are like just pull a soccer player in to kick. It's a whole different thing," Vavra said. 
With soccer, the ball is always moving and in football it is stationary, but the football has to be positioned just right in order to get the punt or kick to go the way he wants. 
Vavra has been training for this position for about a year and he has been taking opportunities to train when he can, like going to local parks and practicing in the football field whenever he has the chance to. 
"I just put in a lot of work on my own time. I taught myself how to kick really and lift to get a little bit bigger just to prepare myself… I [practiced for] about a year," Varva said.
Football has always been Vavra's favorite sport. He was never fully into soccer like he was into football. So when his friends said that the football team needed a kicker for the 2019-2020 school year, he tried it out. 
"At the beginning of my junior summer, my friends were like, 'we don't have a punter for our football team. You should come over and try that,' and I didn't really know if it was right for me so I would go to Tomaso Park and practice," Varva said.
Practicing over the summer and putting in the hard work and time paid off for Vavra and now he is in the position that he wants to be in. 
Having a personal record of a 60-yard field goal, Vavra hopes to play football in college.