FLASHBACK: HHS Alumna makes top 10 on Miss America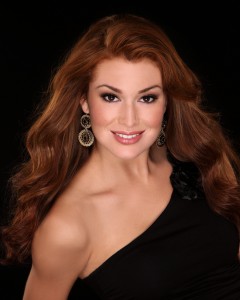 [box type="note" align="aligncenter" ]One year ago Hannah Smith from Huntley, IL was on Miss America 2012. Take a look back at Smith's journey to make Huntley proud. Please note: This article was originally published January 14, 2012 at 10:24pm. [/box]
Update (10:15pm): Smith's last performance was the talent portion where she didn't move on to the on-stage question round. Twitter and Facebook lit up and got #huntleypride trending on Twitter. She continues to hold the crown of Miss. Illinois until July. 
Huntley High School graduate and former Miss. Huntley, Hannah Smith will be competing for Miss America tonight on ABC at 8pm. Smith is currently Miss Illinois and has stood strong on her platform against distracted driving. She spoke at events and schools throughout the state since she was crowned in July.
Smith came to her former high school in October to speak to sophomore's as they began learning how to drive.
"I always start by telling the students that I just graduated in 2009. I'm not that much older than them," said Smith. "I know that sometimes students can feel, and as a student myself I know, that sometimes when adult figures come in, they may think 'Oh, another teacher teaching us what to do, but I really want them to know that I'm not here as an authoritative figure."
She told the students stories she had personally experienced and heard as Miss. Illinois at many events about distracted driving.
Smith, 19, will be competing in a nationally televised event at Hollywood Planet Hotel and Casino in Las Vegas that will be aired live on ABC (channel 7 in Chicago) at 8pm. She is competing against 52 other women for the spot.
"Ever since she won Miss Huntley she has been a role model to me," said Marta Makowski, former Miss. Huntley. "Because she is so down to earth about distracted driving she is going to shine tonight."
In December, Smith created a video about her interests on Youtube. Huntley residents came together to vote for her and the results will be announced this evening as well.
She currently is taking a hiatus from attending Northern Illinois University and is expected to return after her year of service as Miss. Illinois unless she wins this evening.
Miss. Illinois tweeted a photo of Smith in Las Vegas Friday night.
At Miss America! Hannah has done a tremendous job. We are so grateful for all she has done for the State of Illinois! twitter.com/MissIllinois/s…

— Miss Illinois(@MissIllinois) January 14, 2012
The winner of the Miss America contest will embark on a national speaking tour for a year. She will travel approximately 20,000 miles a month, according to the Miss America organization.