One in 300: Getting to know our teachers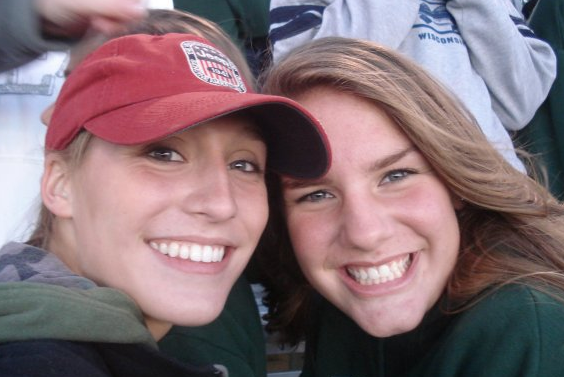 As the bell rings and Maggie Fulling approaches her regular class, she says every single day, "Good morning!"As her class responds, a smile jumps across Fulling's face as she knows she's in her happy place. 
"She greeted the class every day with a 'good morning' and I really liked that. Her overall attitude was positive, she was never negative towards anyone," sophomore Ryder Hunkins, a former student of Fulling's said.
She was a student teacher here at Huntley High School 8 years ago, then became a teacher here herself. Growing up in Rockford, Illinois, Fulling always knew she wanted to be a teacher. 
"I was that kid who had a podium, gradebook, and old textbooks that I had [from] school and I would play pretend in my basement … My high school teachers [gave] me the safe space that I needed during the school day, because we are at school sometimes more than we are at home, especially with extracurricular activities," Fulling said.
"I liked the feeling that I had a place to go where someone cared about me if I needed it. I knew I wanted to be a teacher and I knew I wanted to do high school so I could give that back for other students. One of my favorite things is having past students and current students know that my door is always open." 
Considering that Fulling is a high school math teacher, I decided to ask her about her own high school experience.
"I loved every second of high school. I played all kinds of sports. I played basketball, I ran track, I played tennis for all four years. We started the psychology club, [which] I was a secretary of, and I loved it. I was involved in a lot, and I loved having all my friends in one spot," Fulling said.
Walking into her room there is a map that says, "Where are you headed?" and it represents an aspect of Fulling's life, traveling. 
"I really like to travel. Mr. Aney has awesomely included me on the travel club trips, every spring break. I feel really honored to be a part of that.
"Starting in 2013, I started doing road trips by myself. My longest one so far is about 14.5 hours. I really like to meet new people, see new places, and I just think it's really exciting and makes me appreciate home, but also appreciate the differences of where life could take me.
"I drove from [Huntley] to Little Rock, Arkansas and then to Charleston, North Carolina. It was kind of scary… so I just did it. It was one of those things that's super empowering. No matter if my car breaks down, if my tire pops, if I lose cell phone service; I can handle anything that comes my way and I think that's a great mindset to have," Fulling said.
"I always tell students to travel. I don't care if it's just to Ohio. You [have] friends there? Or there's a concert there? Or there's a sporting event there? Go."
About the staffer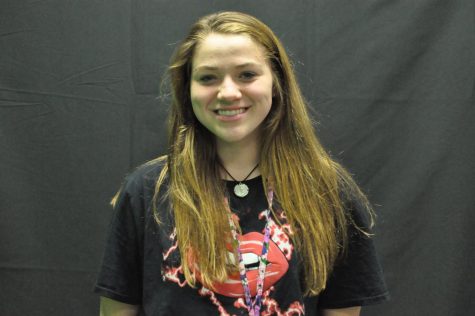 Emmy Cohen, staff writer
Emmy Cohen is a first-year staff writer for The Voice. She is a hard worker, loves God, and her mom is a Uber Eats driver. In her free time she likes to run track with her friends, do high jump, and dance.