Raiders volleyball scores a win against the Golden Eagles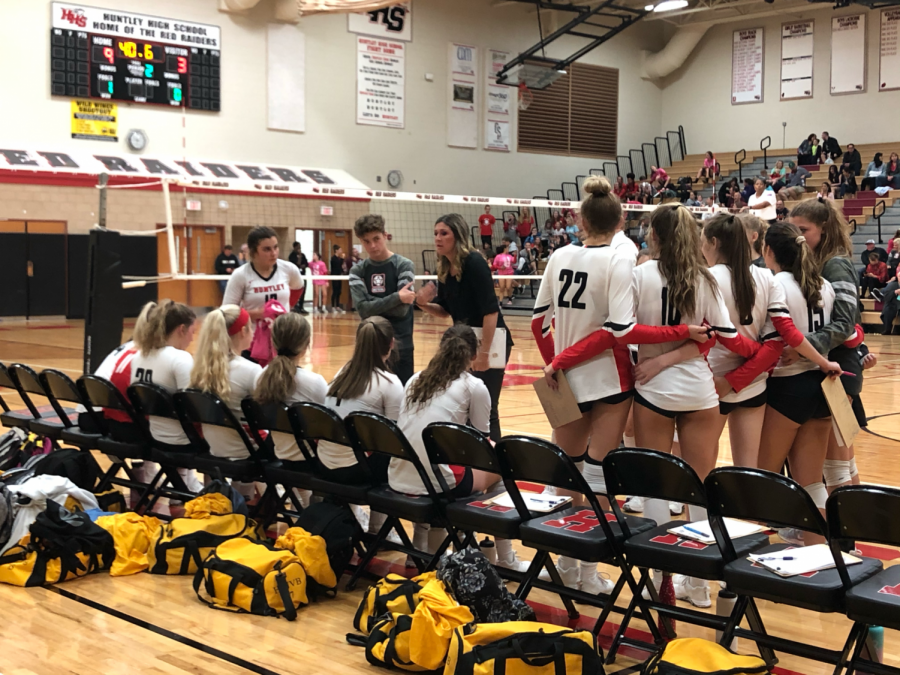 The screech of libero Josie Smitendorf sliding on the gleaming wood floor diving to make a save fills the gym. Huntley's varsity girls volleyball team faced Jacob's Golden Eagles Oct. 10 in a thrilling conference match up. Not only was this one of the last conference games of the season but it was also a teacher appreciation night. Along with the teachers, our football and cross country teams came out and supported them. 
On Oct. 10, the team continued their undefeated streak winning their match in only 2 sets against the Golden Eagles, winning against them for the fifth consecutive year in a row and holding their state ranking in seventh place.
"Beating one of our top rivals felt amazing in the moment, but moving on we have kept our composure and are taking it one game at a time," Smitendorf said. 
Middle blocker Ashley Konecki served five consecutive points in the first set, starting off the lead. The match ended with a score of 25-12. Bridget Bethke, a defensive specialist, served the winning point in set one. 
Kylie Jenkins, an outside hitter, started off the second set with the first four points. Bethke came out on top serving seven uninterrupted points throughout and ending off the set and winning the match with the last four points, defeating Jacobs 25-10 winning the match 2-0. 
"As a team, we come into each practice working extremely hard to better ourselves and our teammates. We also have an extremely close bond and treat each other as family. We all play for each other. As the season goes on we have continued to work hard and get better. Our goal is to win conference and hopefully go far in the postseason as well," Smitendorf said. 
They are very focused on family and it shows, through their cheers on the bench to the pats on the back, handshakes, and communication on the court they are always uplifting to one another. 
The team has successfully beaten some of their biggest rivals Crystal Lake Central, Cary Grove, and now Jacobs. This victory prepared them for the Huntley invite on Oct. 11 and 12 and it is getting them ready to go back up against the Crystal Lake Tigers. 
The girl's varsity volleyball team has had such a successful season so far and hopes to end in triumph in the postseason. 
About the staffer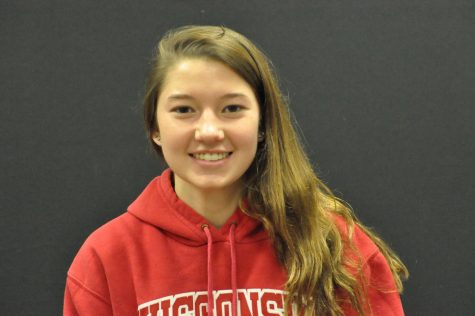 Taylor Koop, staff writer/photographer
Taylor Koop is a first-year staff writer and photographer for The Voice. She just got a new puppy. In her free time, she works at Menchie's Frozen Yogurt, is a athletic trainer student aid, and watches Netflix way too much.