Harriet Tubman's Story: Movie Review
If the name Harriet Tubman rings a bell, it is probably because you have heard her name in school. You may know her as the woman who freed herself and others from slavery. This film depicts her life and how it changed from being a former slave to a free woman.
This movie sent chills through my skin and had me gripping onto my blanket. The film was able to tell her story in a way that allowed the audience to enjoy it, weather you knew who she was or not. This movie was definitely directed towards people of all ages and urged the public to never forget history.
Harriet's life moments are shown in the truest light. I learned a lot about her that I would have never known if I had not seen this film. She was a brilliant person who deserved a movie to be written about her.
The film's message showed that nobody can stop someone who knows what they want.
Another important aspect of the movie that some may enjoy is religion. Harriet is a very dedicated Christain throughout her life. She prays and uses her faith to get through the obstacles that she runs into.
She is a brave woman who strongly believes in using her moral compass and shows her true intentions in all of her actions.
In 2018, when Marvel's Black Panther was released, there was a change in the movie industry. People across the country came together to celebrate their heritage and ethnic background.
After watching this movie, there is definitely going to be another change in the movie industry. The theatre was shocked by the movie and was entered in an awe of silence by the end.
People of all ages should go see this movie and discover the message for themselves within the movie. This movie is full of emotions, swaying between shock, sad, happy, and mad. This is a good film for young people to see the sacrifice made by Americans.
America would not be the country it is today without the people who helped make it full of freedom and choices. People had to fight for those liberties and Harriet Tubman was a fighter, and her story deserves to be listened to
About the staffer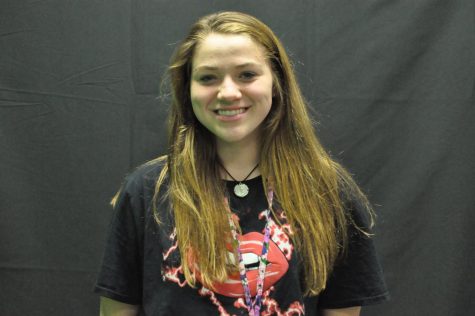 Emmy Cohen, staff writer
Emmy Cohen is a first-year staff writer for The Voice. She is a hard worker, loves God, and her mom is a Uber Eats driver. In her free time she likes to run track with her friends, do high jump, and dance.