Flying to the Top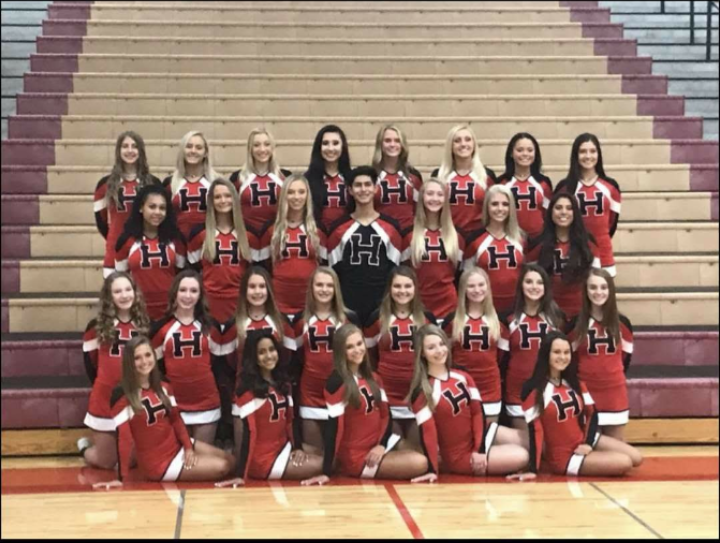 As a freshman in 2018, Allison Engles waited patiently on the Illinois State University mat and started to get anxious. This was the second day at the state-level cheerleading competition. She knew her team had earned every right to be at the second day of state competition. All of this bottled up energy would ensure her team a place at state, she hoped.
Last year's opportunity at state would shape the cheerleading team this year. Now, Allison is a sophomore on varsity cheerleading at Huntley High School. When cheer is not "in season" at the high school, she practices at ICE All-Stars in Naperville and competes there too.
"Talking with my team helps me calm down and get my nerves out. It takes our minds off of the pressure and gets us in the mindset of competing," Allison later said.
She was just one of three freshmen to make varsity during her freshman year. This year, she is one of nine sophomores to make varsity. The two other freshmen last year that made varsity cheer were Ava Garifo and Kailey Cubelo.
"When the adrenaline starts to kick in, it makes it easy to do the skills that we spent hours practicing," Allison said.
Allison's compassion started 11 years ago when she tried out for cheer leading at such a young age. She would later develop a love for the sport and a strong bond with her teammates.
"My teammates are my everything. We are always there for each other and we understand their situations. [The cheer family] is who I laugh with, cry with, and even rant to," Allison said.
What makes cheer different from other sports is the intensity. Typically, there are around 30 students on a cheer team, and these participants spend two hours every day after school practicing to get their stunts correct.
The different positions range from a back spot, a flyer, to a base. Allison is a flyer, which means that she has to be very flexible and have a strong center of gravity.
As the years progress and upperclassmen graduate, younger students step in and take their place. In turn, Allison becomes more heavily involved in shaping the future for the Huntley High School cheerleading team. 
As for how the team placed in 2018, it came in fifth. Allison and the rest of the Huntley squad hope to build upon their experience and earn another trip to state.
About the staffer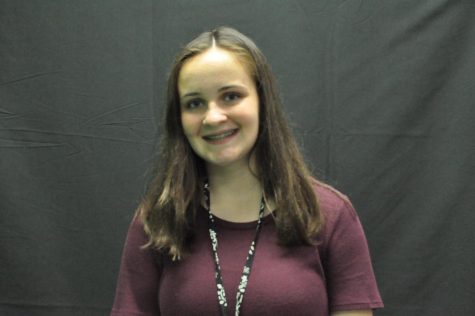 Riley Chadwick, staff writer
Riley Chadwick is a first-year staff writer for The Voice. She collect postcards from all around the world and currently have about 150 of them on her wall. Her passions are community service, soccer, and helping out the environment.