Katelyn Bower: dedicated student, devoted athlete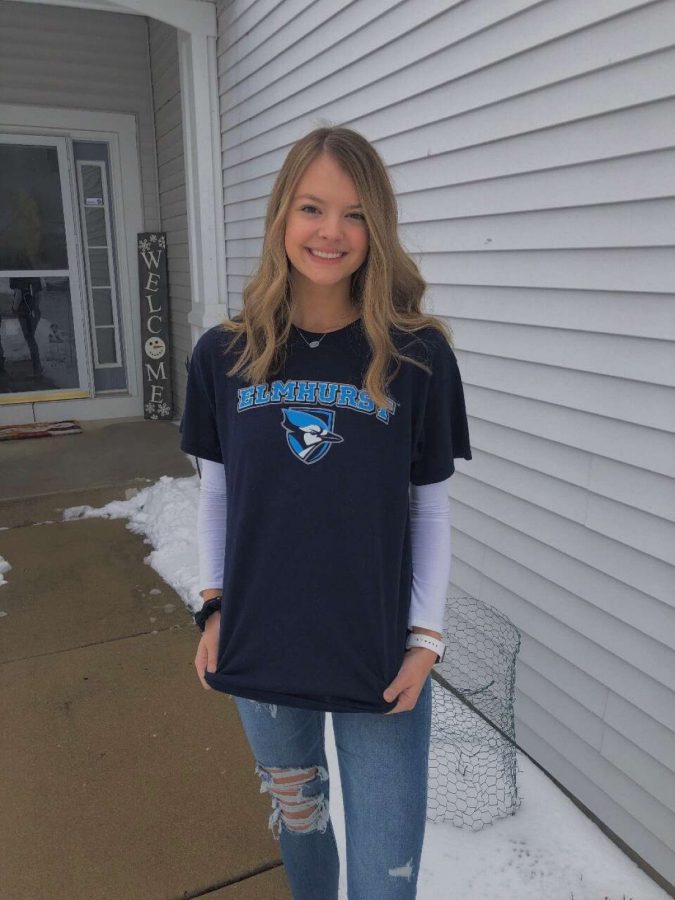 As senior Katelyn Bower played her last game at sectionals thinking it was her last game ever, she suddenly realized that her volleyball career was not over just yet. Being ranked 11th in the state and having an outstanding four years at Huntley, she wanted to continue volleyball post-high school along with her academic career in nursing. 
Bower has dedicated the majority of her life to playing volleyball. Volleyball took up a lot of her time with practice, games, and tournaments but she has enjoyed every second of it. 
"I started playing in 3rd grade and just played at the park and rec league. I tried out for the middle school team in 7th grade and started playing at a volleyball club called Sky High," Bower said. "I played there my whole club career and this year instead of playing club I decided to coach a 12-year-old team. I coach alongside one of my fellow teammates Kylie Jenkins and at a different club with my coach Karen Naymola." 
After having an amazing four years of playing high school volleyball and on her travel team, Bower was not ready to part ways with her passion. 
"I didn't know if I wanted to play volleyball but after the school season it was such a good season and I didn't want it to end," Bower said. 
Bower has officially committed to Elmhurst College where she will be playing volleyball and pursuing her career in nursing. Before Elmhurst, she was considering schools like Carroll University, Lewis University, and Dubuque. She never expected to go to Elmhurst College until it was brought up to her from a former teacher. 
"I went to go visit my fifth-grade teacher one day and I was wearing a Lewis University t-shirt. She told me right away I could not go there for nursing and to go visit Elmhurst instead since her daughter also went there. She told me to reach out to the volleyball coach too," Bower said. "I ended up contacting the coach and asking her to come to watch our sectional game, not thinking anything of it. The coach ended up coming and told me she absolutely loved me. I continued talking to the coach and went for a college visit. After the first visit, I loved it so much, I knew I didn't even need to visit again."
Not only is Bower an amazing volleyball player, but she also takes her studies just as seriously. She has been a successful student in her four years here at HHS. With a personality of helping others and making others feel better, Bower chose to continue her academic journey in nursing. 
"I chose nursing because my grandma was a nurse and I love helping people," Bower said. 
Bower had an impressive season during her 19-20 volleyball career with Huntley. With a national rank of 308, she had an outstanding season. With 81 total sets played this season, 112 kills, 48 solo blocks, 223 total blocks, and 13 digs, this season was unlike any other for her. We can't wait to see what Bower will accomplish at Elmhurst with her nursing and volleyball career. 
About the staffer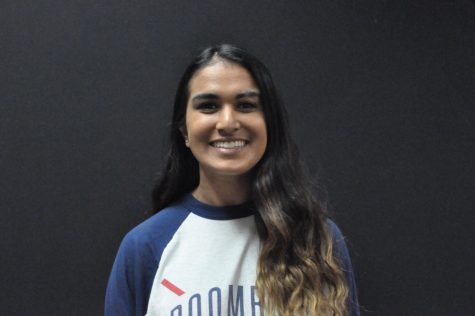 Tanpreet Bhathal, floating editor
Tanpreet Bhathal is a floating editor for The Voice and this is her first year on staff. She was born in California and lived there for six years. In her free time, she likes to spend time with friends and family, try new things, be outside, and go to sporting events.