Board of Education announces the hybrid plan delay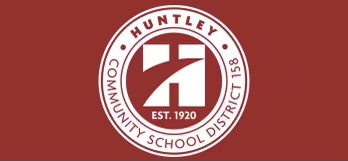 As of 5 p.m. on Thursday, on Oct. 22, the hybrid plan was pushed back. Students in grades K-5 went back to school last week and Students in grades 6-12 were supposed to go back in Nov.2. According to Scott Rowe, It would not have been right to go back to school on Nov. 6 and disregard the county's recommendation.  
Scott Rowe, the former principal of Huntley High school and now the Superintendent of D158, explained that Mchenry County has advised schools in the county not to go back to school. He cited the Mchenry County website.
Rowe showed the charts on the Mchenry County website that displayed the four categories that need to meet certain standards. They also have to be evaluated before the board can allow students to go back to school. 
If the amount of cases is 10-15 more than where the red line is on the graph, then the schools in that county cannot go back.
"We are currently at a rate of 25 per 100,000 and we've been above that line for 10 days, we are not meeting that one category," Rowe said.
It is important to Rowe that we go back to school. Parents' comments were also read aloud at the meeting. One parent of an elementary student that went to school last week said the smile she saw on her son was as bright as his smile on Christmas morning. 
"The smiles were honestly like Christmas morning, the students were so excited to be there and so were the teachers… It is disheartening to have to go back to remote after only one week," Rowe said. 
At the meeting, there were about 20 minutes dedicated to listening to parents express their opinions on the district's right or wrongdoings. Multiple parents said that their children had begged them to return to school. Other parents accused the district of being political, and other concerns. 
One parent asked, "What is the endgame? What can we do to get our kids back to school?" 
Rowe said that only 55% of our district is cooperating with the District's health suggestions. Not everyone is quarantining and not everyone is telling their health officials who they exactly saw while having the CoronaVirus. 
One of the board members reminded the public that the largest group of people contracting are ages 20-29, which, according to him, are the least controllable age group.
Rowe went over the survey that was sent out a little over a week ago, asking parents if their child wants to go remote or stay hybrid. 59% of Heineman Middle school students wanted to go Hybrid while the other 41% wanted to stay remote. The same at Marlowe Middle school. Only 40% of the high school students wanted to go back and 60% wanted to stay remote. This surprised the board, one of the board members thought it would be at least 75% wanting to go Hybrid. 
All in all, the best that the members of the community can do is wear their mask when they're around anyone they do not know so that school can be back in session. That 45% of the community not cooperating, needs to so that all students can return to school.
About the staffer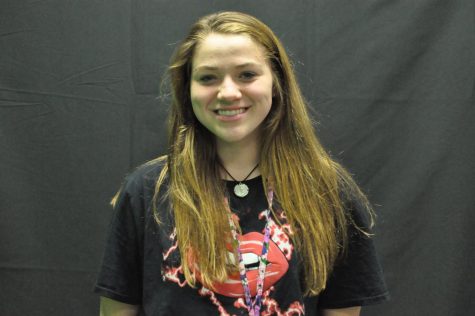 Emmy Cohen, staff writer
Emmy Cohen is a first-year staff writer for The Voice. She is a hard worker, loves God, and her mom is a Uber Eats driver. In her free time she likes to run track with her friends, do high jump, and dance.