"Marvel's Spider-Man: Miles Morales" swings onto Playstation
On Nov. 12, Insomniac Games launched its newest title, "Marvel's Spider-Man: Miles Morales," exclusively for Sony's Playstations 4 and 5. This game continues where "Marvel's Spider-Man" left off and follows Miles Morales, a 17-year-old boy who has recently become a new Spider-Man and is training under Peter Parker.
Shortly after the game begins, Peter Parker leaves town, leaving Miles in charge of protecting New York City, which is a task that he feels he is unprepared for. But with the help of his friends, Miles is able to keep the city safe, while at the same time discovering a secret terrorist group called The Underground. 
The Underground is led by a new villain called the Tinkerer, who uses advanced weapons to carry out their vengeful mission. With Peter gone, it is Miles's sole responsibility to rise up and take down this group using his newfound powers: bio-electricity, which is referred to as venom, invisibility. 
"Marvel's Spider-Man: Miles Morales" is packed with outstanding graphics. While the game looks amazing on the PS4, it is best played on the PS5, with features such as ray tracing not possible on older consoles. The game also has clean transitions between cutscenes and gameplay with little to no loading time, depending on your console. 
The storytelling is an aspect of the game that treads the line between good and bad. Some aspects were compelling while other parts just felt easily predictable. Also, there were not as many big and epic battles with major villains compared to "Marvel's Spider-Man." Most of the fights were just against lower-skilled enemies. The combat certainly does not feel as challenging as the previous game. 
Some highlights from "Marvel's Spider-Man: Miles Morales" is that Insomniac Games was able to take a lot of the features from the last game, such as combat and web-slinging, and perfect them so that every aspect feels really smooth to control. The new venom moves that can be performed help to add variation in combat, especially when fights start to become a bit repetitive. 
Overall, "Marvel's Spider-Man: Miles Morales" was able to nail and further develop key features, while at the same time telling a fairly intriguing, yet sometimes predictable, story. Fans of the first game will be happy with the solid sequel that Insomniac Games has produced, especially with the after-credit cutscene that teases what Peter and Miles will face further down the road. 
About the staffer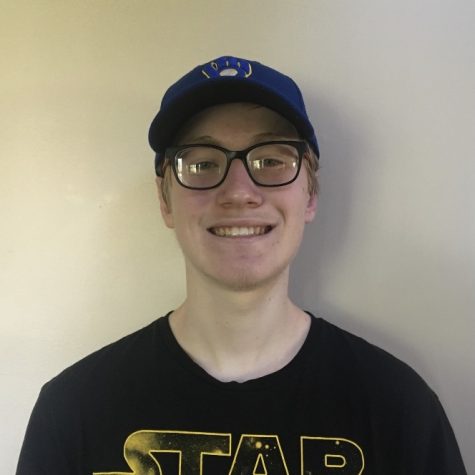 Alex Hartleb, Floating Editor
Alex Hartleb is a second year floating editor for The Voice. In his free time he enjoys hanging out with his friends, playing video games, and collecting "Magic: The Gathering" cards. He also is an avid "Star Wars" fan and movie watcher, both sometimes a little too much.