NHS President Sunni Kwon goes big
Junior Sunni Kwon wipes the sweat from her forehead with the back of her hand. Her fingers drip with paint, but she does not notice. She is focused on one thought and one thought only: National Honors Society.
Under normal circumstances, this thought would be considered a little odd for a high schooler on a summer night. However, Kwon was in the running for a leadership position for NHS -and not just any leadership role.
Suddenly, the phone rings and Kwon scurries over to grab it. On the other line is Cynthia Schneider, one of the NHS sponsors, speaking quickly with a hint of excitement in her voice, yet Kwon can barely comprehend a single word she says. Waves of anxiety flood out of her body, and slowly the disbelief melts away. She did it. She was going to be the next co-president of NHS.
As an NHS president, along with her partner Michael King, she is responsible for leading whole group meetings and small group meetings. While small group meetings have their own leaders and agendas, whole group meetings, which occur once a month, require a lot more time and effort. For example, Kwon must discuss large events coming up, keep track of membership records, prepare meeting agendas, talk to faculty sponsors, and create leader bonding opportunities.
These bonding activities are especially important during the COVID pandemic because members must work with each other in order to accomplish their goals. Oftentimes, the leaders study together for tests or volunteer at the Grafton Food Pantry.
"A lot of us volunteer regularly, so we see each other at the Adopt A Family, where we're all working together. We have a really good time collaborating and socializing," Kwon said.
COVID has not stopped the NHS team from fulfilling its responsibilities. They have adapted in ways they never thought were possible. Not only are all meetings over zoom, including the famous induction ceremony, but the election process itself was online too. Candidates campaigned using Flipgrid and social media.
"It was not really challenging. I think that a lot of communication goes through it. Right now, we're really good with communication and being able to reach out to students," Kwon said.
Despite the obstacles that the pandemic threw at her, Kwon overcame these challenges, living up to her duty as an excellent NHS president. After all, the whole reason she decided to become a co-president was because of her father. He told her to go big or go home, so she did. She went big.
About the staffer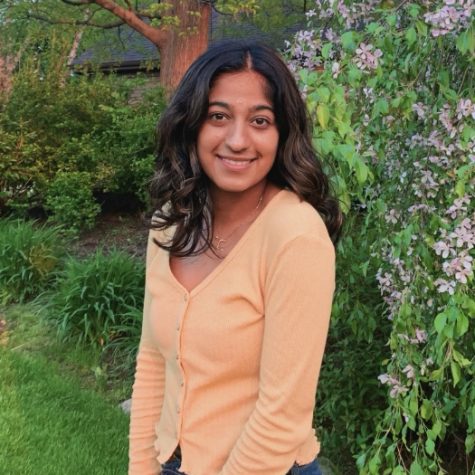 Ruhi Gulati, Floating Editor
Ruhi Gulati is an editor of The Voice and it is her second year on staff. She has a little dog named Flash, who was named after the superhero. In her free time, she loves playing tennis, shopping with her friends, and binging Grey's Anatomy with her dog.