Huntley kicks Jacobs to the curb
The Huntley High School bleachers stood proudly next to the track, the sun gleaming through the clouds and casting the slightest shadow on the field. Families and friends slowly filed into the seats, chattering to their friends as excitement gleams in their eyes.
Huntley and Jacob's players gathered on the field to warm up- a golden opportunity to show off their skills. After they finished warming up the teams went back to their coaches for a pep talk and huddle. 
As they walk onto the field the air shifts to be more intense and their muscles bursting with anticipation. Team Captain Annabel Johnson walks to the center of the field ready for the kick-off. It's game time.
For the first 30 minutes of the first half, both teams flaunt their skills and eagerly compete for the ball in hopes of scoring against their rivals.
With 10 minutes and 54 seconds left in the first half, Ashley Donselaar makes a move for the goal and makes it in; sending everyone in the audience to erupt in joyous cheer. The score is now 1-0 Huntley.
Their successes were short-lived though, as they had to get their game faces on for the second half. 
Right away with 8 minutes and 45 seconds into the second half Donselaar again made a goal for the team. 
On a roll, just 3 minutes later another goal was made by Huntley. Anna Garofalo kicked this assist to Hanna Helzer who had a clear path to the net. 
When the buzzer sounds Huntley comes together in an exhausted group hug. No more goals were made during the rest of the game, leaving Huntley victorious with a 3-0 score. 
Going into their game against Crystal Lake Central next Thursday, May 6, they have a lot to do to prepare. 
"[It is important to be] taking care of our bodies, playing for each other, and staying positive," Donselaar said. 
Besides stressing to take care of each other's well being Donselaar mentions that the team will need to train to adjust to playing on a grass field, unlike the turf we have. 
"We need to practice some things defensively because I have heard that Crystal Lake Central has very athletic individuals," Coach Lewandowski said. "I thought we did well though, we kept the momentum from our win last game against Crystal Lake South. Overall I think we played pretty well."
"Well done to everyone on the team," Lewandowski said.
About the staffer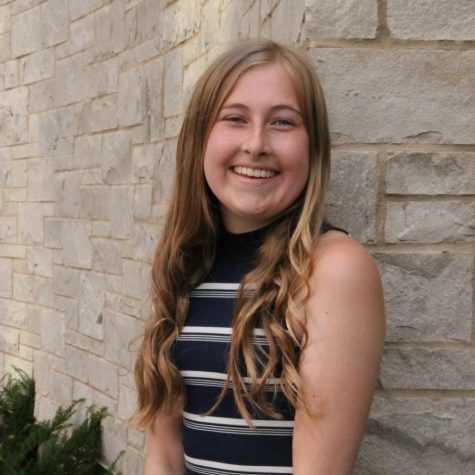 Nikki Darnall, Managing Editor
Nikki Darnall is a co-managing editor of The Voice and it is her second year on staff. She held a baby black bear when she was young, and for several summers attended a Safari Camp where she interacted with many animals, but more closely with a: skunk, tarantula, kookaburra, fennec fox, and albino wallaby. In her free time, Nikki enjoys reading, doing anything artsy, and spending time with her family and friends.