Educator and employee recognition
For many years, employees at Huntley High School have been doing their part to maintain an involved community. This year, we want them to know their effort and involvement does not go unnoticed. 
On May 14, the Huntley 158 Education Foundation hosted its second annual Outstanding Educator/Employee Awards Ceremony at Pinecrest Golf Course. Staff members of the district nominate fellow educators and employees for recognition at the ceremony, where the Distinguished Educator of the Year and Outstanding School Employee of the Year awards are also handed out.
Since COVID-19 began last March, administration and staff have gone above and beyond in coming up with strategies to make learning easy and practical, while still being safe for students. Endless board meetings, communication, and involvement have been needed this past year to make the schools COVID protocols convenient and successful. 
HHS janitors and cleaning team have been working after hours to sanitize everything before, in between, and after school days. Doing this has ensured safety among the students coming in-person for the rest of this school year. 
Besides physically staying safe due to COVID, it is even more important that the mental health of students is acknowledged and being discussed. Geometry teacher, James Allen, does just that.
"Mr. Allen uses his class time really well by engaging with his students on how they spend their time outside of school nowadays. He also gets a good laugh in with his students about memes and trending jokes in the beginning of every class," sophomore Zion Roberts said. 
It is important to have this engagement with students because it could save them from a hard day. It gives them a break to laugh and relax before getting back to work, and pushes them to work hard for the rest of their day. 
Going along with mental health, being patient and understanding is the most effective way to apply knowledge to students so they do not feel rushed, panicked, or anxious trying to catch up with their work and teachers. 
American Government teacher Matthew Banas is an incredibly understanding teacher who cares for his students and their learning strategies. 
"He teaches the lessons slowly so that it is easy to understand him. I find myself not getting distracted in his class like I do in my other ones. If you're absent, he will reach out to you to check up, or give you an extension on your work if needed. He is extremely laid back and makes sure his class is stress free," sophomore Talia Guarino said. 
Overall, teachers and staff show leadership and consideration to their students to make sure they can get the most normal feeling they can in their learning environment, along with them retaining information that is being taught to them usefully.
About the staffer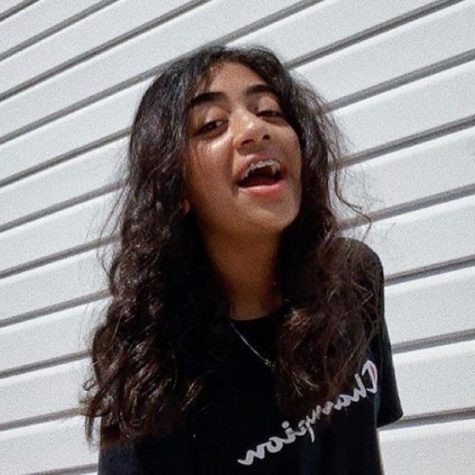 Zaina Mohammed, Staff Writer
Zaina Mohammed is a first-year staff writer who loves being surrounded by friends and family. In her free time she loves skating, cooking, and endlessly binging Netflix rom-coms.