"Black Panther" is back
Marvel's new and highly anticipated "Black Panther: Wakanda Forever" arrives in theaters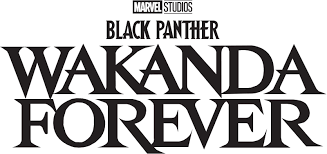 After two years since the tragic passing of actor Chadwick Boseman, and four years since his lead role in Marvel Studio's "Black Panther," the long-awaited sequel, "Black Panther: Wakanda Forever" finally arrived in theaters on Nov. 11, continuing the story and legacy of the Black Panther.
The shocking announcement of lead actor Boseman's death on Aug. 28, 2020, brought heartbreak amongst many Marvel fans around the world. Boseman privately fought colon cancer for four years in order to continue his acting career, showing how noble, dignified and humble he was both on and off the screen.
This tragedy brought a lot of confusion about the continuation of the "Black Panther" films. However, it was clear that the next movie would no longer be about Boseman, but instead for him, serving as a tribute to the beloved actor.
Director Ryan Coogler, the creator of the last "Black Panther" movie along with the "Creed" trilogy, immediately begins the film with King T'Challa's death. While never shown, the beautiful and traditional African funeral ceremony, filled with unification and praise for life after death, still expresses the grief of the king and the actor's family.
The movie picks up where the last film left off and addresses the major cliffhanger that kept fans in suspense at the end of the first "Black Panther." We are introduced to a new enemy, Namor, who has access to Vibranium, a rare metal only Wakanda owns. Namor is the ruler of a tribe of ocean-living blue humans who gained their underwater breathing abilities and hatred of imperialism after escaping Spanish conquistadors in the 16th century by consuming a blue herb, similar to Wakanda's heart-shaped herb. The main conflict is then presented; Namor wishes to form an alliance with Wakanda to attack the other countries of the world. When Queen Ramonda refuses, Namor turns and vows war on Wakanda instead.
We see old characters, like T'Challa's wife Nakia, reintroduced into the plot along with some new characters. Riri, an incredibly intelligent student from the Massachusetts Institute of Technology who created a working Vibranium detector with spare parts, is introduced.
We also see the main protagonist, Shuri, change through the effects of death and responsibility, ultimately becoming the new Black Panther. Her fantastic performance articulately expresses the grief, anger and hatred she has, while also keeping her character true to the way she was raised.
Overall, this film depicts the effects of death and overcoming grief, both on and off camera. While, in my opinion, the fish-like human enemy was a little stretched, the movie was very enjoyable and satisfied what I wanted as a sequel in a creative and impactful way. Many parts of this movie can be interpreted by the viewer according to their own personal value, making this Marvel movie worth your time.