Is college really worth it?
Students and parents have noticed a sudden increase in college tuition, thus making it harder to find affordable schools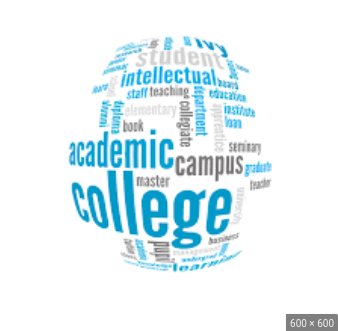 9% is the average annual increase for tuition money at four-year public colleges in the United States. As the number keeps going up, the more debt students tend to have. So is it really worth it? 
The debt alone has made students anxious, leading them to try and find smaller local schools. Nikki Brzezowski, junior at Huntley High School, has been stressed to find a college with graduation coming up next year. 
"Today it's hard to find a college that provides the education I need that is in a reasonable budget," Brzezowski said.
For the students that go to the bigger and well-known schools like Harvard University, University of Alabama, or Stanford University, it really makes you think, are you really paying for the education or just the experience?
Erin Henricksen, physical education teacher, has gone to Western Illinois University to major in Kinesiology and minor in Health. While in college she was paying between $18,000 and $20,000 a year. 
"I was told by my parents at a very young age that I would be responsible for paying for my college tuition," Henricksen said. "Knowing this, I saved early on and started applying for scholarships when I was a junior in high school."
Since she prepared and saved for college early on, it made the tuition debt minimal and less damaging. This is a great way to prepare for fewer future financial struggles. But even when we prepare for college, is it worth all of the stress?
There are many different routes you can take that do not include college. College is also not needed for certain careers, it is all based on a goal that seems right for you. Some less expensive options would be community college, online school, military, trade school, or even going straight into the workforce. 
Erin Richardson, graduated from Huntley High School in 2020 to attend Winona State University to study Journalism. When the pandemic hit, she decided to move back to Huntley in 2021 and transferred to Mchenry County College. Then finally in the fall of 2021 she transferred to Illinois State University and switched her major to Mass Media Management, Promotion, and Sales.
"Although I've been to a few colleges and it took a second for me to find my place, I could not be happier with where I am and the doors that ISU has opened for me," Richardson said. 
While she had her first year at ISU her tuition ends up being $20,000, she predicts that she will have some debt even though she has saved money on the side for college.
"I don't think that college is worth the amount of money while I wish I could say otherwise, but I do believe the price of college is crazy expensive," Richardson said.  "However, I wouldn't trade the knowledge I've learned, the people I've met, or the experiences I've lived for anything else."
While Richardson says that she loves her college experience, she also has seen people struggle and claims college is absolutely what you make of it. 
So whether it is money, career, or interest, there are many reasons why college is not for everyone. College is what you make of it.