Look out for the little guy
"Ant-Man and the Wasp: Quantumania" came to theaters Feb. 17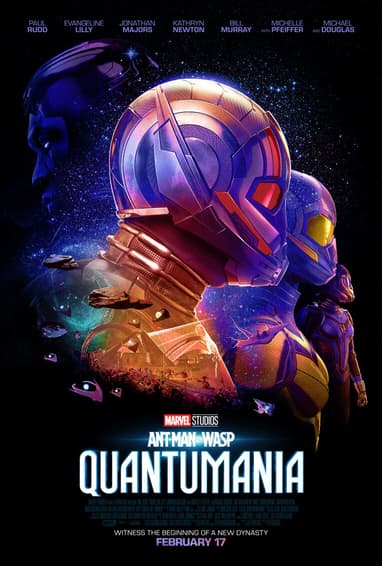 Marvel's new "Ant-Man and the Wasp: Quantumania" has hit theaters and there is a lot to unload. Now going to this movie the promotional material was a look written by the protagonist, Scott Lang. The book is named "Look Out For The Little Guy," and it is a physical book that you can purchase on Amazon.
Before walking into the theater it is suggested that you at least watch a few prior Marvel movies and shows. Watching all of the "Ant-Man" movies, "Captain America Civil-War," "Avengers: Endgame," and "Loki" are highly recommended to get the full experience of this movie.
The movie is directed by Peyton Reed. Reed had directed the past two movies as well as other light-hearted movies like "Bring It On" and "Yes Man." A director has plenty of important roles in a movie but with the help of a cinematographer like Bill Pope, we can thank the two for how the movie looks on the big screen.
Bill Pope has worked on plenty of amazing movies like "The Matrix," "Shang-Chi and the Legend of the Ten Rings," "Scott Pilgram vs. The World," and so many more amazing movies. 
Watching this movie you are transported to another world. You are first following Scott Lang through his life after the events of "Avengers: Endgame." You meet Cassie Lang, played by Kathryn Newton, who is a fighter like her dad. She is trying to help change the world for the better. She is smart and inventive like Hank Pym, played by Michael Douglas.
Cassie Lang creates a device that can create a map of the Quantum realm, yet Janet Van Dyne, played by Michelle Pfeiffer, who was in the Quantum realm for decades, needs it to be shut down because of something that happened while she was down there.
The group of five gets shrunk down into the Quantum realm to be met by plenty of abnormal characters including Lord Krylar, played by Bill Muray. 
If you are a fan of the Ant-Man movies then going to the theater to watch this new edition should be on your to-do list.
The after-credit scenes also provide an outlook on what is to come for the future and how the franchise will handle the new big bad guy, Kang the Conqueror.