Internships: just ask Sarah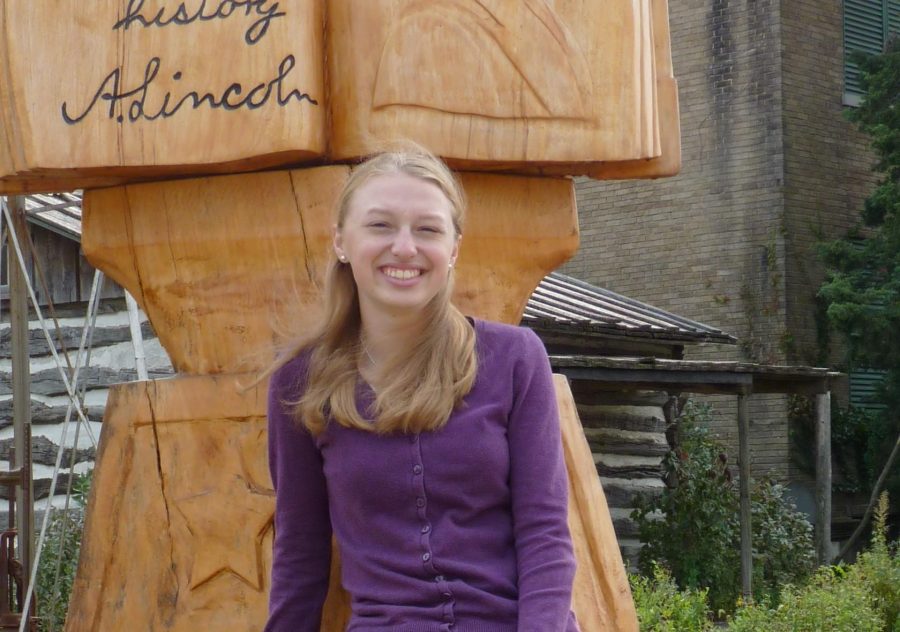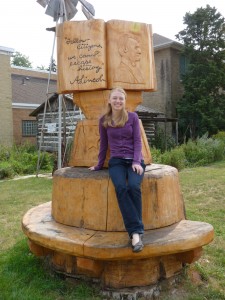 I would like to think I was ready to take on the world the moment I came out of the womb, but obviously I'd be kidding myself. I would not be where I am now (confident, independent, and potty-trained) without first taking life in baby steps.
Things don't change once you get to high school. Sure, you might take slightly larger steps, but everything has its order. Get cocky with the them – skip around, flip one with the other, delete them altogether – and you're sure to land right back in preschool, rubbing the bruise on your pudgy little butt.
Jobs aren't an exception, at least when you're talking about the real thing, the big C: the career. That's why in my personal opinion – oh, and Mary Graft's too, and she's an educator in the HHS business department with an MBA in Marketing and Finance– before you walk into a job, you have to crawl a little first. I'm talking internships, baby! (Excuse the pun.)
One senior knows exactly what I'm talking about and actually figured it out way before I did. Technically, her training began in fourth grade when, through Girl Scouts, she discovered a little place in Union called the McHenry County Historical Society Museum.
"Do you like history?" the pamphlet so alluringly asked Sarah French. Considering she had known she wanted to be a history major since ten candles appeared on her birthday cake, it's not surprising the answer was an enthusiastic "Yes!"
"If anything, I would have started sooner," said French, whose goal is to become a museum curator in the future.
So she got involved in MCHS, which encompasses solely the history of McHenry County. It holds many holiday open houses and two festivals each year. It also contributes to a bunch of outsourcing exhibits around the area.
After being asked to help out more and more (much to French's pleasure), her coordinators decided to make it official. Since last January, her responsibilities at the museum have been called a precollegiate internship.
Besides accessioning and downsizing collections, updating the online database, and creating her own exhibits, French also scans photos, mingles with visitors, writes press releases, and occasionally works the desk. In other words, she does practically everything, all under the watchful eye of her older and wiser mentor, Kira Halvey, museum coordinator.
French works two to three days a week plus nine hours on weekends, all for no pay, while juggling marching band, pep band, and four AP classes.
Some would call her crazy, but when all she can say is "I love it," you know this is her one true passion.
"I've been told that my eyes light up when I talk about [history]," said French.
I finally understand the dreaded "experience needed" included in fine-print under the "now hiring". How can a high school student have experience without being given a chance to obtain it? Rarely, however, does it specify paid experience.
Besides working toward her dream through hands-on training, French has also done a lot of networking.
"People that I don't know know me…they tell me all these things about myself and I'm like okay," said French.
Face it: you're lucky if you can make it through a store without asking where to find a product. It's the same concept in the business world, except you're in the city and looking for a job. Without connections, best of luck to you.
French's decision to become a curator has only strengthened since she became an intern, but not all internships have to be spot-on. Some might cause a deep and bitter loathing to a subject you thought you loved, but is that bad? Better to get out early than waste thousands of dollars on classes and two years of youth.
French is now looking at Christopher Newport University in Virginia as a possible option, but has yet to decide. Still, what's choosing a college compared to choosing who you want to be for the rest of your life? French has nothing to worry about.
"I don't think I could be more prepared for both college and going off on my own," said French.
Sometimes it's not good to go green. Stop thinking about building a tower out of money and start with a solid base first. The hundreds of hours spent interning will be worth it in the long run. Just ask Sarah.