The joy of spreading beauty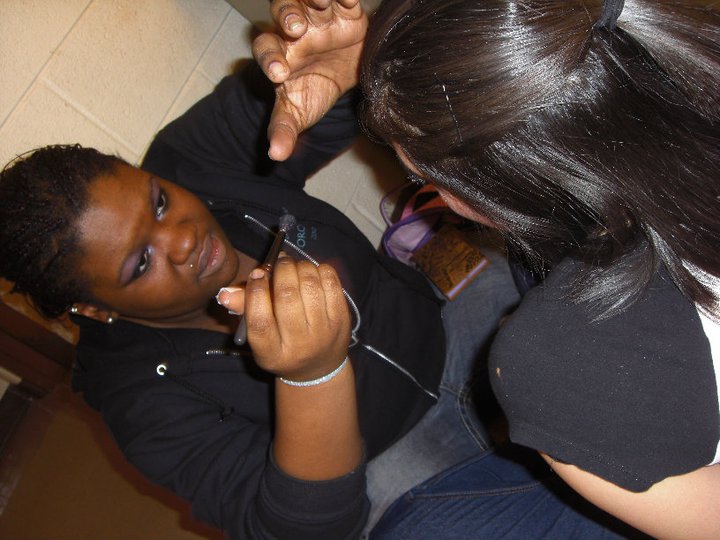 As other seniors are preparing to head straight to college, Bryanna Chapman has a stop to make first. Chapman will be attending Regency Beauty Institute to obtain a cosmetology degree to help pay for college and fulfill her dreams.
Chapman's passion for makeup isn't the only thing that makes her happy. When she's asked to do makeup for girls going to Prom or Homecoming, it's their reactions that make everything worthwhile.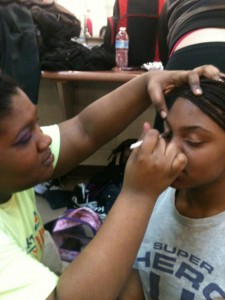 "You can make them feel beautiful, and I think that's why I do it. I love making people feel happy about themselves," said Chapman, who does makeup for free. "It's good practice, and seeing their reactions is payment in itself."
Though she creates natural makeup looks for others, she has a passion for experimenting with bold colors. When it comes to bold makeup, there's inspiration everywhere; in the bright, gleaming colors of new book covers, countless YouTube videos and Tumblr posts, and the ideas that strike Chapman at night, drawing her from her bed at 4 a.m. to test out ideas before they slip away into the forgetfulness between dreams and reality.
Makeup wasn't always a passion for Chapman, however. As a child, she loathed makeup and dreamed of being a cook, holding aloft wooden spoons and dicing knives instead of brushes and makeup palettes. It wasn't until the summer before her freshman year the she embraced makeup, teaching herself with YouTube videos from makeup gurus like QueenofBlendingMUA.
She's always learning, and after completing a look, she contemplates what she could have improved or blended more artfully. Practice is key in achieving her life's dream: a big salon in California's eternal sunshine, where she can continue to make people aware of their beauty.
"This is my dream. I'm so happy with my decision, and I don't think I could be doing anything else. I've never been so happy."