Huntley Wrestlers Lose to Dundee Crown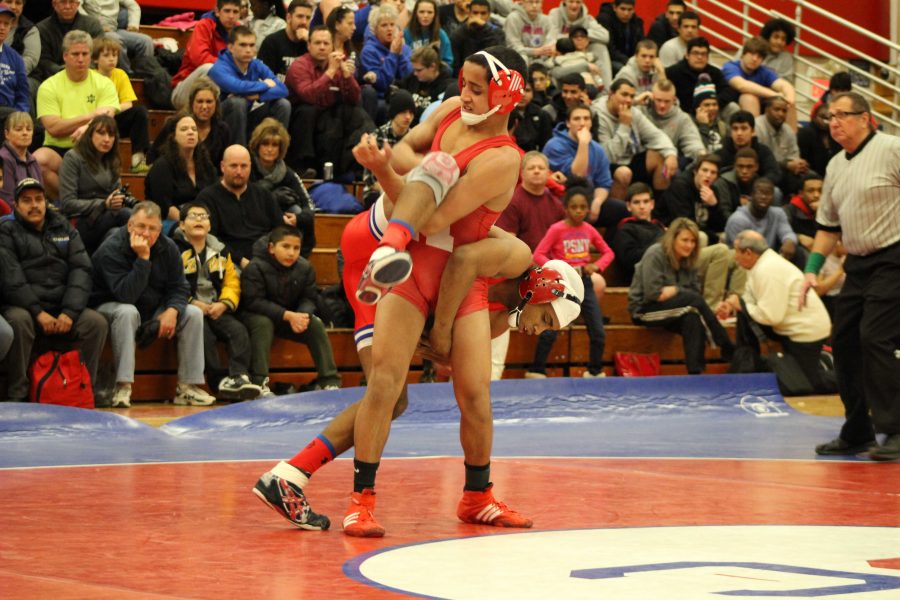 On Thursday, Jan. 23, wrestlers from Huntley strolled into the gymnasium of Dundee Crown High School after a half hour long bus ride. The gym was large and donned with Dundee's school colors, red and blue.
The wrestlers from both teams stretched before the matches began, and all took part in supporting their teammates by watching them wrestle and cheering them on. Parents and friends participated in vocally showing their support during matches as well. Whether the victor was Huntley or Dundee was obvious based on the side of the bleachers was cheering.
Huntley lost to Dundee Crown by seven points, with a score of 33-25.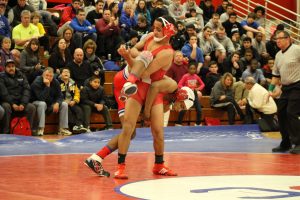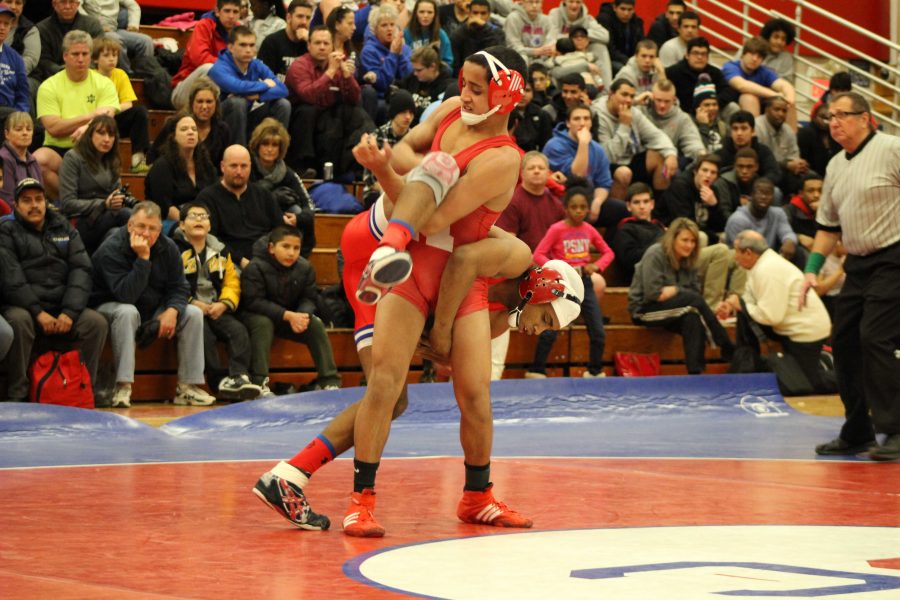 "We should've beat them. They're a tough team, but we came out flat," said coach B.J. Bertelsman. "We lost the matches we should've won and we won the matches we should've pinned. It's all about points and we didn't get enough points."
The first few matches of the freshman teams showed a variety of wrestling moves such as the double leg, single leg, sprawl, and take down. However, there weren't enough pins to get Huntley the win, and pins make all the difference in the world.
There were several intense matches that occurred throughout the course of the meet. In varsity, the tough matches usually went into overtime and by that time the crowd was going wild when the winner was finally declared.
A goal that Coach Bertelsman has for the wrestling team is for them to be more consistent  and continue on pace to be the same as last year.
"I think it's [the reason for his win] all the hard work I've been doing," said freshman Isaiah Nieves. "I've really been working at it at practice."
The wrestling team is going to work on their goals and continue to push themselves at practice as the season comes to a close.