About
While Huntley High School had a thriving journalism program going back to 1997, huntleyvoice.com didn't make its first appearance until January of 2011 when Michael Geheren, then an enterprising sophomore on the Voice staff, approached his adviser Dennis Brown on a snow day (when most students are home hanging out and drinking cocoa) and asked "Can I work on a website for the Voice?" Brown gave the OK, and within days, Geheren had a working website in place.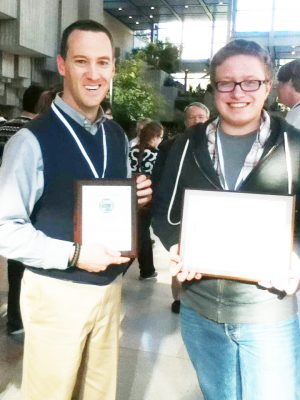 That fall of 2011 huntleyvoice.com launched and soon gained national acclaim; in the spring of 2012, Brown and Geheren travelled to Seattle where huntleyvoice.com won the NSPA Pacemaker.
Since then, huntleyvoice.com has continued to be published side by side with the print Voice newsmagazine. Huntleyvoice.com offers students what the print Voice cannot: an opportunity to cover breaking sports and news stories, the chance to write timely reviews, and to share multimedia content.