Huntley girls falls to Boylan in sectionals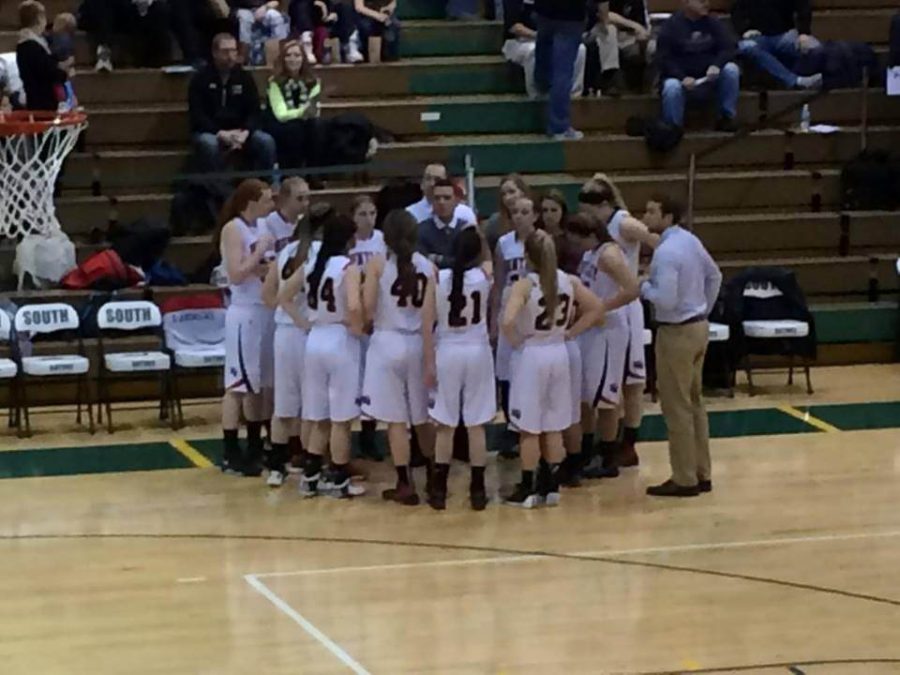 Winning regionals in their last game, and finishing the season at 27-4, Huntley moved on to sectionals at Crystal Lake South to face the Boylan Catholic Titans.
What would be the last high school game for seniors Bethany Zornow, Samantha Andrews, and Rachel Zobott started off slow for the Red Raiders, only scoring 4 points to Boylan's 13.
In the second quarter, sophomore point guard Kayla Barreto found a good rhythm and brought Huntley to within 4 by
the end of the first half.
"I was really pleased with the way that we battled back in the first half, and being able to cut it to 4 after missed free throws and not being able to handle the basketball as well as we wanted to," said Steve Raethz, "But I was pleased with our effort defensively."
Huntley was playing very well defensively, blocking shots and stealing the ball, but on offense, they had troubles putting the ball in the hoop. Boylan could not capitalize on some careless turnovers by Huntley in the first half.
After the break, Boylan looked unstoppable. They went on a 23-5 run and were up by as much as 22 in the third.
"Boylan just did a great job of coming out and got to a couple of loose balls and some put backs, and you know, I just think they beat us to a lot of loose balls," said Raethz, "we had some breakdowns defensively, they made some shots, and we just weren't able to come down on and convert at the other end."
The Raiders were able to cut the lead to 9 in the fourth quarter, but they just could not cut the deficit enough.
Although they played as hard as they could, the Raiders end their season in a disappointing loss to the Boylan Catholic Titans.