Jeter among the greats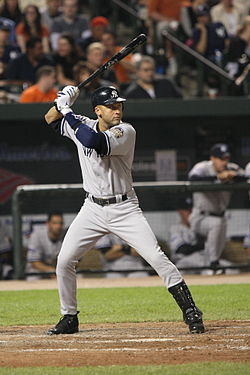 Derek Jeter brought his hall of fame career to a close Sunday against the Boston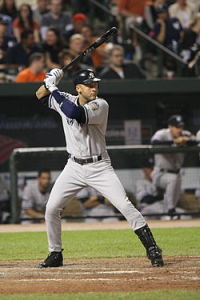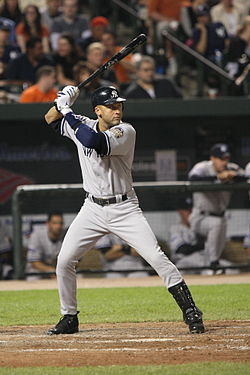 Red Sox at Fenway Park, leaving the game after an RBI single in the third. Jeter's retirement after a historic 19-year career begs the question: Where does he rank among all-time great shortstops? The answer to that question is that Derek Jeter is the best shortstop in MLB history.
Now before you get all mad and click off this page or type an angry comment down below, just listen to the stats. Derek Jeter retires with an astounding collection of accolades including, five World Series victories, 14 All-Star selections, five Gold Gloves, and a World Series MVP award.  Pretty impressive award collection isn't it?
But, Jeter does not only have the hardware, he has the stats to back it up. Jeter has the most hits by a shortstop of all time, the most runs and the highest offensive WAR (Wins above replacement) among all shortstops.
The other shortstops people contend are the greatest in MLB history are Honus Wagner, Cal Ripken Jr. and Ozzie Smith.
Honus Wagner does not qualify for this list as he did not play in the MLB era. He played over 100 years ago and comparing him to Jeter would be an unfair comparison as the game was totally different in their respective careers.
Ozzie Smith is undoubtedly the best defensive shortstop of all time but that was about it. He was an awful hitter. He finished his career with only a .262 batting average and only 27 total home runs. While Smith might have been an amazing fielder, his deficiencies at the plate take him out of consideration as the best shortstop in MLB history.
Now Cal Ripken Jr. is the closest comparison to Derek Jeter out of any shortstop. Ripken is best known for his streak of most consecutive games played in MLB history. While that streak is impressive, it doesn't really help his case.
Jeter had a .817 OPS compared to Ripken's .778, giving Jeter an advantage in the stat most believe to represent a hitter's effectiveness the best. Jeter also had a higher OBP and batting average than Ripken did. Ripken does have the edge over Jeter in power number with more total bases and home runs.
The quality that puts Jeter is his postseason success. Jeter won five World Series, four more than Ripken. Jeter is also known for being clutch in the playoffs earning the nickname, Mr. November, while Ripken missed the playoffs 18 times.
Jeter had an impeccable career both on the field, leading the MLB and the most historic franchise in pro sports, the New York Yankees, in many statistical categories. Jeter retires as the best shortstop of all time on the field and as one of the best men off the field. The MLB will and fans everywhere will certainly miss him.