Fantasy Masters predictions for the NFL Playoff Quarterfinals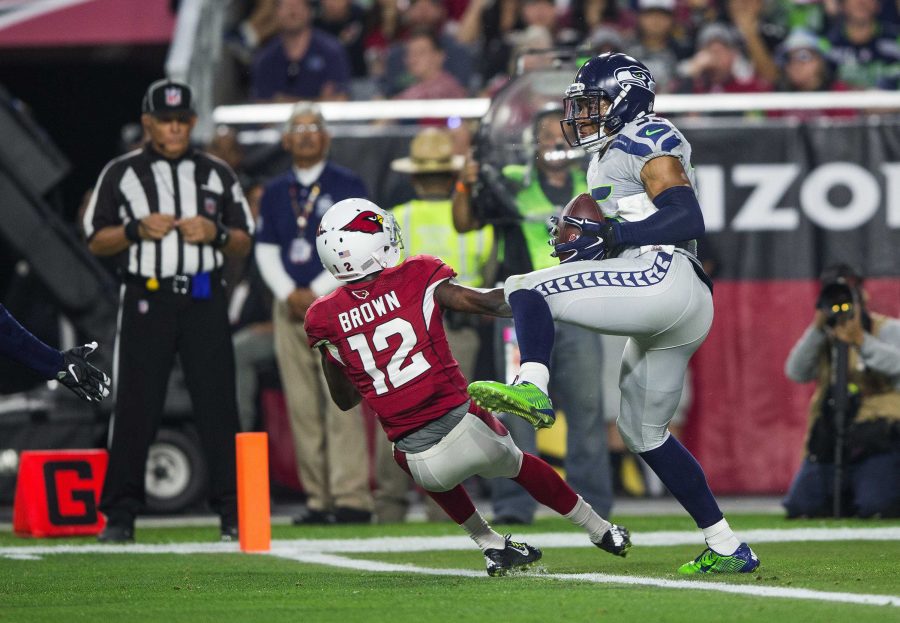 NFC
Green Bay Packers (10-6) @ Arizona Cardinals (13-3) – Sat. Jan. 16 @ 7:15 p.m.
Tyler's Pick: Arizona Cardinals
Why: Arizona is one of the hottest teams in the league right now. Even though the loss of Tyrann Mathieu will have a major impact on their secondary, they have more than enough firepower left on defense to be one of the most threatening teams in the league. Green Bay has struggled to find consistency on offense for the majority of the season, and their offensive line has been shaky. Arizona has an elite defensive front that will wreak havoc and easily shut down any semblance of running game the Packers have. Aaron Rodgers will have to have a legendary game to keep Green Bay in it. Offensively, Arizona has been good all year and features a good quarterback with plenty of weapons to stretch the field.
Charlie's Pick: Arizona Cardinals
Why: Green Bay has sustained too many injuries this season and it has started to show lately. Don't let Aaron Rodgers apparent success against the miserable Redskins defense fool you, this team is struggling still, and against a legit defense in Arizona, the Packers will struggle to put up points in Arizona. Arizona took the Week 16 regular season matchup, 38-8, in large part to their 4 sacks and heavy pressure on Aaron Rodgers. Look for that strong defensive front to pose issues for Green Bay throughout all four quarters.
Seattle Seahawks (10-6) @ Carolina Panthers (15-1) – Sun. Jan. 17 @ 12:05 p.m.
Tyler's Pick: Carolina Panthers
Why: Carolina was the best team in the league during the regular season, and they haven't had any major losses. Losing cornerback Charles Tillman hurts a little, but Josh Norman is one of the best corners in the league and Seattle's receivers aren't threatening in the slightest. If Seattle running back Marshawn Lynch misses another game, the Seahawks will have little to work with on offense. Seattle hasn't been the defensive beast they were the previous two years, and Carolina's Cam Newton has shown he's an elite quarterback who can shred any defense thrown at him.
Charlie's Pick: Carolina Panthers
Why: Carolina's Cam Newton is on a tear this year, proving to be one of the few elite quarterbacks in the league. However, the real story of this Carolina team's success has been their efficient rushing attack and stout defense. Stewart nearly reached 1,000 yards rushing this season on 4.09 yards per carry. Seattle still has that lockdown defense, but Cam Newton and Co. should be able to hang with a sneakily solid Seattle offense.
AFC
Kansas City Chiefs (11-5) @ New England Patriots (12-4) – Sat. Jan. 16 @ 3:35 p.m.
Tyler's Pick: New England Patriots
Why: In what should be the closest game of the week, New England should prevail over the Chiefs. Kansas City's top receiver, Jeremy Maclin, will be extremely limited after suffering an ankle sprain last week. The Chiefs feature virtually no depth behind him, and New England has been excellent against tight ends, so Travis Kelce shouldn't have a huge impact. Charcandrick West and Spencer Ware will need to carry the load by gouging the Patriots on the ground, where they have been susceptible this season. However, New England gets all of their key players back, and their core of quarterback Tom Brady, receivers Julian Edelman and Danny Amendola, along with star tight end Rob Gronkowski, showed they can score on anybody. Expect this to be close, but Brady's poise and experience will help the Patriots prevail.
Charlie's Pick: Kansas City Chiefs
Why: Kansas City has one of the few elite defenses in the league and matches up extremely well with what New England likes to do. Earlier in the season, Kansas City came out on top, holding the explosive Patriots to only 14 points. Even without their leading receiver, Jeremy Maclin, the Chiefs will find a way to create in their highly efficient spread offense. A lot of this game will come down to how the top tier tight ends, Travis Kelce and Rob Gronkowski, play against the elite linebackers of each team. In the end, the Chiefs defense will win the day.
Pittsburgh Steelers (10-6) @ Denver Broncos (12-4) – Sun. Jan. 17 @ 3:40 p.m.
Tyler's Pick: Denver Broncos
Why: Denver's defense has been amazing all season, and their offense has been serviceable in recent weeks. Pittsburgh has been able to put up points on everyone this season, but quarterback Ben Roethlisberger and wide receiver Antonio Brown may miss the game, and they will be very limited if they do play. With running back DeAngelo Williams facing injury woes of his own, Pittsburgh may be missing their top 3 offensive threats. When Roethlisberger or Brown is hurt, Pittsburgh's offense is punchless and becomes one of the worst in the league. Against a defense as good as Denver, Pittsburgh's best might not even be able to score consistently, and their weak defense shouldn't have a major impact, even on Denver's mediocre offense.
Charlie's Pick: Denver Broncos
Why: Pittsburgh took substantial losses on offense during their Wild Card victory against the Cincinnati Bengals, losing Antonio Brown, Deangelo Williams, and getting Ben Roethlisberger banged up as well. All year, Pittsburgh's defense has struggled, but it hasn't mattered due to their unstoppable offensive assault. With key players likely to be out and with a banged up quarterback that will likely struggle to put up points, the Steelers season looks to be coming to an abrupt end Sunday against the Broncos.