February's Recipe: Toll House Cookies
The most popular chocolate chip cookie recipe I know of are, of course, the Nestle Toll House cookies. They always taste great, have the perfect texture, all with those melt in your mouth morsels. But where did they come from? Why are they called 'Toll House'?
I never really wondered that until late Sunday night as I was cuddled up on my couch enjoying a plate of these cookies in the soft glow of the fireplace. They are my favorite cookies, and I like no other.
So, I decided to do some research and figure out where in the world these cookies came from. Turns out, they're from Whitman, Massachusetts. There, in Whitman, there was a popular restaurant in a historical house, owned by Ruth and Kenneth Wakefield. This 'house' was located right across from the Boston/Bedford Turnpike toll gates, and so it was named the Toll House.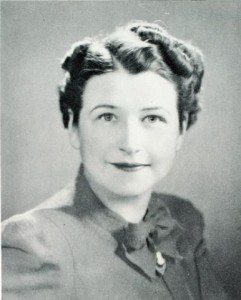 One day Ruth Wakefield was making Butter Drop Do cookies, but was missing the nuts for it, so she decided to add in some chopped Nestle semi-sweet chocolate….and bam the chocolate chip cookie was born….in the Toll House.
But wait…she only used chopped chocolate. Where do the morsels come into play? Well, turns out, Ruth Wakefield suggested to Nestle to create something like the morsels, to make the whole cookie making process easier for people.
That is not the only reason the cookies and morsels became famous. The main reason was because the chunks/chips would melt while baking, but in their own little pockets, and then solidify when they cooled, so it was cool to essentially have 'non-melted'  chocolate suspended  in the cookies. It sure was an exciting time for bakers when these came out.
Today, in place of the old Toll House is a Wendy's since the house burned down back in 1984. To honor the Wakefields, however, the restaurant has pictures and a little history about the birthplace of the original chocolate chip cookie.
Yield: 5 Dozen (about 60 cookies)
Ingredients:
2 ¼ cup all-purpose flour
1 tspn baking soda
1 tspn salt
1 cup (2 sticks) butter / or 1 stick Crisco
¾ cup granulated sugar
¾ cup packed brown sugar
1 tspn vanilla extract
2 large eggs
2 cups Nestle Toll House Semi-Sweet Morsels
1 cup chopped nuts
Instructions:
Preheat oven to 350.
Sift flour twice, then measure. Combine flour with baking soda and salt in a small bowl.
Beat Crisco, sugar, brown sugar, and vanilla. Add eggs, one at a time. Gradually beat in flour. Stir in morsels.
Drop dough by rounded tablespoons onto baking sheet, 2 inches apart.
Bake for 9-11 minutes or until golden brown. Cool 2 minutes…or just eat them right away! Who can wait?
Too see the recipe courtesy, click here.