A Sugar Scare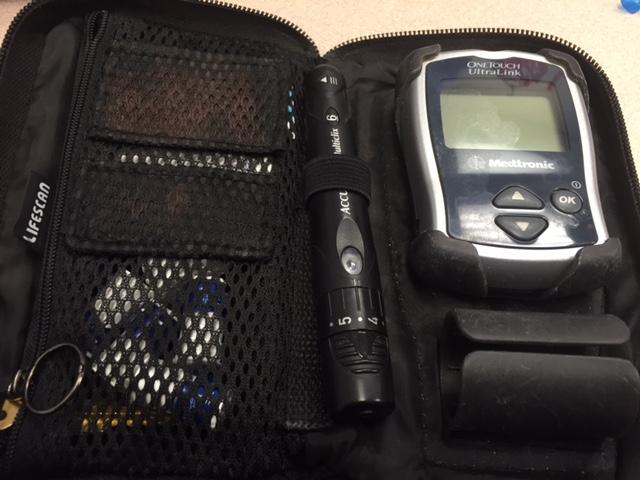 ---
Her lifelong journey started like this; she was sick for a week in sixth grade, so her mom took her to the doctor.  There were no noticeable symptoms, but she knew something was not right.  They ran tests on her, and it all escalated from there.
Her blood sugar level was at 500.
An average blood sugar level is 150.
She was rushed to the emergency room, fearing for her life and what all of this meant.
Finally, the diagnosis.
For sophomore Rosina Walker, type 1 diabetes was something she would have to learn to live with, for there was no cure.
"I was with my mom and I just started crying," said Walker. "I was really scared and nervous for what my future would look like."
Type 1 diabetes is a lifelong disease, caused by the immune system destroying the cells that control blood sugar levels. This is why Walker's blood sugar level was extremely high and life threatening.
For Walker, the hardest part is knowing she will have to live with it forever.  She had to learn how to manage her disease, which drastically changed her daily life.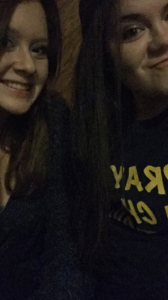 Every day, Walker checks her blood sugar each time she eats by pricking her finger. She gives herself insulin every time she eats and especially when her blood sugar is high.  Since Walker's pancreas no longer makes insulin on its own, she relies on an insulin monitor and uses an insulin pump and injections.
"I usually have a juice box or a sugary food on me at all times," said Walker. "I have it just in case my blood sugar gets really low and I need to get it up, so I drink something with a lot of sugar in it. It was hard at first because most kids didn't understand why I always had a juice box with me.  They didn't understand my life was on the line."
Not only is a high or low blood sugar level dangerous to diabetics, but also the possibility of Diabetic ketoacidosis (DKA). DKA is a serious condition caused by high blood sugars and too little insulin, which can lead to a diabetic coma or even death.
Walker has already experienced DKA once, and for her, it is the biggest danger of type 1 diabetes.
"The scariest thing is that I can go into DKA," said Walker. "It's when there's sugar in your urine and your blood sugar can't go down, so you need to get an IV to keep it down."
Although Walker has experienced her share of scares, she has not let her condition get the best of her.
"I am an inspiration, I show courage, strength, and determination," said Walker.  " I am proud to say that I'm Type 1."