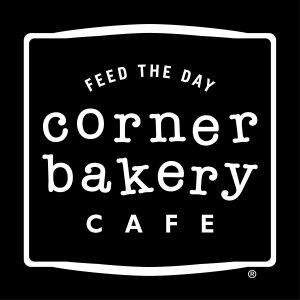 Alex: Team Corner Bakery Cafe
With the winter coming up, Emma and I decided to test out the best place for good ol' fashioned comfort food, soup and grilled cheese sandwiches.  We hopped in the car and went to Panera, then to Corner Bakery Cafe, and a cup of broccoli cheddar soup and two grilled cheeses later, picked our favorites.
Because it is so close to home, I have had Panera an unhealthy amount of times compared to the handful of times I've eaten at Corner Bakery Cafe.  Emma and I took a long drive to the Geneva Commons to test out Corner Bakery and I really hoped the food would be worth it.
And I am so glad we took that drive because I decided that the toasted grilled cheese and broccoli cheddar soup from Corner Bakery was so much better than my "Pick Two" at Panera.
Both restaurants had the usual soup, salad, and panini options.  I found that my soup from Corner Bakery was thicker and had more chunks of broccoli, which is exactly what I expect from a cream soup.  Also, the bread on my grilled cheese was toasted extra crispy the way I like it.
Although Corner Bakery was farther away, I found that the service was much faster than that of Panera.  Also, there are servers at Corner Bakery who bring the food to your table instead of having to pick it up at a counter.  To me, it made the entire experience feel more waiter/waitress like instead of like a fast food service.
Both places are around the same price, which all together is too expensive for soup and sandwiches if you ask me.  The only downfall to Corner Bakery is that there are not any that are local, with the closest one being about 40 minutes away in the Geneva Commons or about 45 minutes away in Woodfield.
There is a Panera on practically every main road in the entire state, so convenience is a factor.
So next time you're in the mood for comfort food on a cold winter day, I strongly recommend you take the drive to Corner Bakery.  The drive is definitely worth it and you will leave feeling full and warm on the inside.
I'm also going to put this out there…Corner Bakery Cafe is owned by the same company as Maggiano's Little Italy, so I'm just going to leave it at that.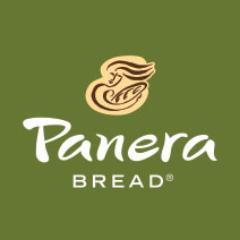 Emma: Team Panera
This week Alex and I are going head to head determine which is better, Panera or Corner Bakery.
I am fighting on the side of Panera because there are so many options and Panera is easy to get to.
At Panera, I had the kale, chicken, caesar salad ($6.29), and the chicken alfredo tortellini ($9.56), as a "pick two meal".
Although my meal was pricey, it was worth every penny. The food was fresh, the service was good, and the environment was the perfect place to do my homework and talk to my friends.
The nearest Panera Bread to Huntley High School is off of Randall Rd. in Algonquin. The nearest Corner Bakery is in the Geneva Commons, which is about 40 minutes away.
So not only was it extremely convenient, but the options feel limitless.
The food options at Panera range from rich heavy mac and cheese and breads, to healthy salads, juices and smoothies.
Basically, whatever you are feeling that day, they probably have.
I have memories of going to Panera on a snowy night and getting hot tea or coffee and a muffin and sitting by the fireplace to finish homework.
But I also always go there with my friends to have soup and sandwiches and have lively conversations.
That is one extremely positive part about Panera, the atmosphere is interchangeable, depending on what you want it to be.
The booths make conversations private, and loud groups muted, but the calming fireplace makes the environment comfy and sweet. Not to mention the size of the restaurant makes it easy for you to remove yourself from people who may be loud or annoying.
Overall, Panera is basically the perfect place for anything, a warm cup of coffee, or a cool lemonade and a salad on a hot day!