"Twelfth Night" is a smash hit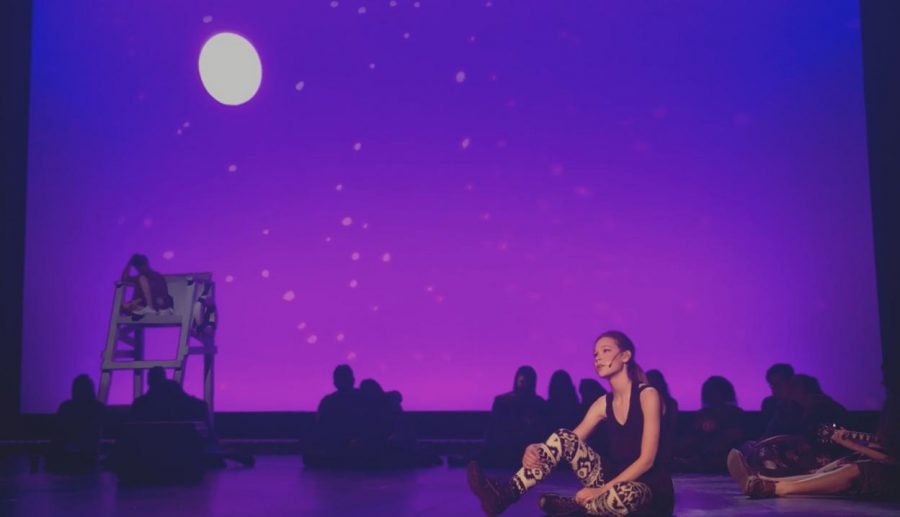 On Nov. 1, 2, 3, and 4, Huntley High School is showcasing their production of William Shakespeare's "Twelfth Night" in the Performing Arts Center.
The show is a comedy, focusing in on a pair of twins, Viola and Sebastian, who are separated in a shipwreck. Viola, played by senior Dani Bahn, is disguised as a boy in order to protect herself while her long-lost brother Sebastian, played by senior Noah Simmons, believes she is lost at sea.
Viola becomes involved in an awkward love triangle with Olivia and Duke Orsino, and it easily captures the attention of the audience. Olivia is being played by senior Marisa Bowman and Duke Orsino is being played by senior Brandon Rios.
The production itself is around two and a half hours long, including intermission, having absolutely no issue with keeping the crowd engaged and in a constant state of laughter.
"Preparing for the play was pretty hectic," said sophomore Dugan Griffin, who was part of the ensemble. "The rehearsals were long but it was totally worth it."
The character of Sir Andrew, played by junior Braeden Clements, is no doubt a crowd favorite. Between awkward sword fighting and singing about beer with his friend Sir Toby, played by senior Ben Johnson, it was hard not to love and laugh along with him.
"I ate so much for this role," Clements said. "I had to eat a pie for one scene and when I left the stage I spit it out into a trash can right away."
Clements' and Johnson's friendship seen on stage between their characters translates off the stage as well.
"The best part of this whole experience was actually becoming really good friends with Ben Johnson," Clements said. "I actually gave him a gift too. He's such a great guy to be around."
With the last showing being Nov. 4, it can be confidently said that this production was a major success.
"The whole play itself was my favorite part and I'm really glad I was able to be a part of it," Griffin said.
About the staffer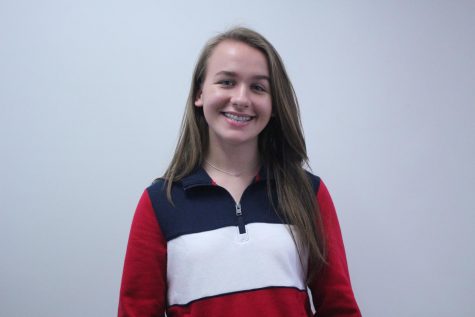 Madison Barr, opinion editor
Madison Barr is the opinion editor of The Voice and huntleyvoice.com; this is her third year on staff. In her free time, Madison likes to read and listen to anything remotely political and constantly has Twitter notifications on for her favorite journalist, Jake Tapper.