New season of "The Bachelor" begins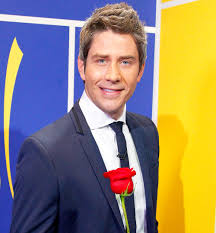 Once again, we begin another season of The Bachelor that will hold exciting surprises and new drama. Although this year, there are many people that are disappointed with the decision to make Arie Luyendyk the bachelor. He hasn't been on the show for five years, basically disappearing up until this point. Not only that, but he also is one of the oldest bachelors ever which lets down a lot of young viewers.
As for the girls, just by watching the first few episodes you can already tell that the drama queen for the season will be Chelsea. It seems as though she has learned her behavioral manners from her own child.
Krystal has also continued to strike every person's nerves in the house. She continues to disrespect the girls and has already started a feud going with Bibiana. She was likable at first, with a sweet backstory and a passion to help others, but it's hard to believe her once you get to know her.
Who can forget the "crazy" one for the season. Kendall, the taxidermist, has an obsession with real animals being stuffed and keeps hundreds of them. She even showed him one after their first date. If that didn't scare Arie off, then I have no idea what would.
Bekah is a goofy, spunky contestant who personally stands out to me. She seems to make the best of situations and has fun no matter what the circumstances. With the occupation of nanny, she is someone who knows how to have kick back and laugh, which Arie really seems to dig.
Of course there's the overly dramatic one, Annalise, who has apparently had a traumatic experience as a child with everything. It started with bumper cars and the next episode it was dogs. How do have fun with a girl who is traumatized by everything she does?
Those are just a few of the many contestants who will make this season a crazy one. Hopefully, this season can exceed the low expectations that it has set. I have a feeling that these girls will make this season an interesting one.