Manafort and Gates Receive Additional Indictment Charges
On Thursday, Special Counsel Robert Mueller, along with a Virginia grand jury, indicted Paul Manafort and Rick Gates on a combined 32 counts of criminal charges. These charges range from filing false tax returns all the way up to conspiracy to defraud multiple banks of more than $22 million through loans. Manafort was also accused of funneling as much as $30 million through offshore banks in order to conceal it from the United States. These charges will be added to the previous 12 charges they received late last year. If convicted, both men will likely spend the rest of their lives in a federal prison.
Manafort was used to living a lavish lifestyle, seeing as he had millions of dollars invested in property and real estate. All of this came tumbling down when the income he was receiving from Ukrainian sources was halted. He was receiving money from a pro-Russian political party whom he worked for. This is likely why he began to cook up schemes to generate a new source of income.
For those unfamiliar, Robert Mueller was selected by Deputy Attorney General Rod Rosenstein to lead an investigation into potential Russian meddling during the 2016 United States Presidential Election. Prior to this position, he acted as the director of the FBI from 2001 to 2013.
As for Paul Manafort, he acted as Trump's campaign manager for three months in 2016. Rick Gates is an associate of Manafort and acted as the deputy campaign manager.
None of these charges have any connection to Russian meddling in the election, and none of them incriminate President Trump. So the question is, why is Mueller pursuing these men? Mueller is likely hoping for one, or both, of the men to flip and present something that incriminates President Trump in return for something like a lighter sentence.
Unfortunately, the outlook is not looking too sharp. Both of the men pled not guilty to their original 12 charges in October of last year, and both will continue to stand their ground, pleading not guilty to these additional 32 charges.
Hang on for a minute...we're trying to find some more stories you might like.
About the staffer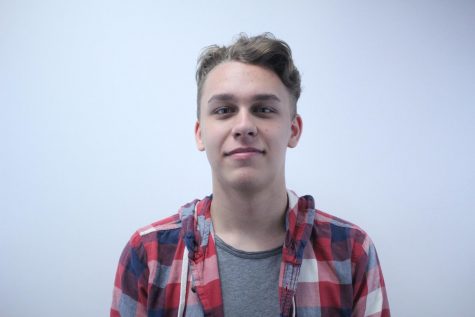 Austin Stadie, business manager
Austin Stadie is a second year staff writer and the business manager of The Voice. His interests include politics, sports, and music, all of which he writes about frequently.