Federal Judge Blocks Ending of TPS
On Oct. 3, U.S. District Judge Edward Chen paused the Trump administration's plan to remove temporary protected status for over 200,000  immigrants from El Salvador, Haiti, Nicaragua, and Sudan in the case Ramos v. Nielsen. The injunction maintained that the government must uphold TPS along with its employment privileges until a final ruling is reached.
Nearly three decades ago, Congress passed the Immigration Act of 1990 which granted temporary protected status to immigrants living in the U.S. who couldn't return home due to events like natural disasters, wars, etc.
Every administration prior has extended these protections every couple years, making this the first time these immigrants have had to worry about their protections being revoked in over 25 years.
The Department of Homeland Security believes that previous administrations have been incorrectly extending the program for years. They hold that the conditions in those countries are now good enough for them to return home.
Judge Edward Chen was largely concerned with how the Trump administration came to the decision. He believes that the Acting Secretary of Homeland Security at the time, Elaine Duke, reached her conclusion based on the president's agenda, not facts.
"Plaintiffs have also raised serious questions whether the actions taken by the Acting Secretary or Secretary was influenced by the White House and based on animus against non-white, non-European immigrants in violation of Equal Protection guaranteed by the Constitution," Chen said.
Neither the Trump administration nor the Department of Homeland Security have spoken on the decision, but may find solace in the fact that the ruling does not affect the termination of TPS for Nepalese or Hondurans. It will also likely see the Supreme Court, where the ruling will likely be overturned.
This marks another judicial hurdle for the current administration who has seen a number of its immigration policies, like the travel bans and the ending of DACA, culled by the courts.
Current TPS holders can breathe easy again, but not for long. If this ruling is overturned in the coming months the holders may be subjected to immediate deportation. This being due to TPS expiring in El Salvador, Haiti, Nicaragua, and Sudan in the next few months. For that reason, Judge Chen has said that he is looking to issue a final ruling as fast as possible.
Hang on for a minute...we're trying to find some more stories you might like.
About the staffer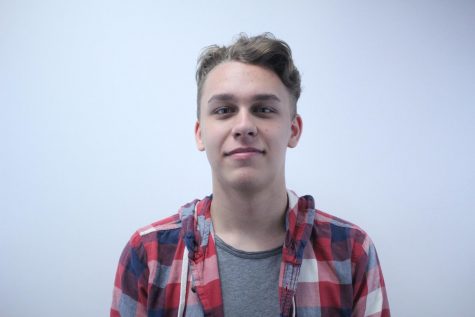 Austin Stadie, business manager
Austin Stadie is a second year staff writer and the business manager of The Voice. His interests include politics, sports, and music, all of which he writes about frequently.