Best Dressed: Madison Chapleau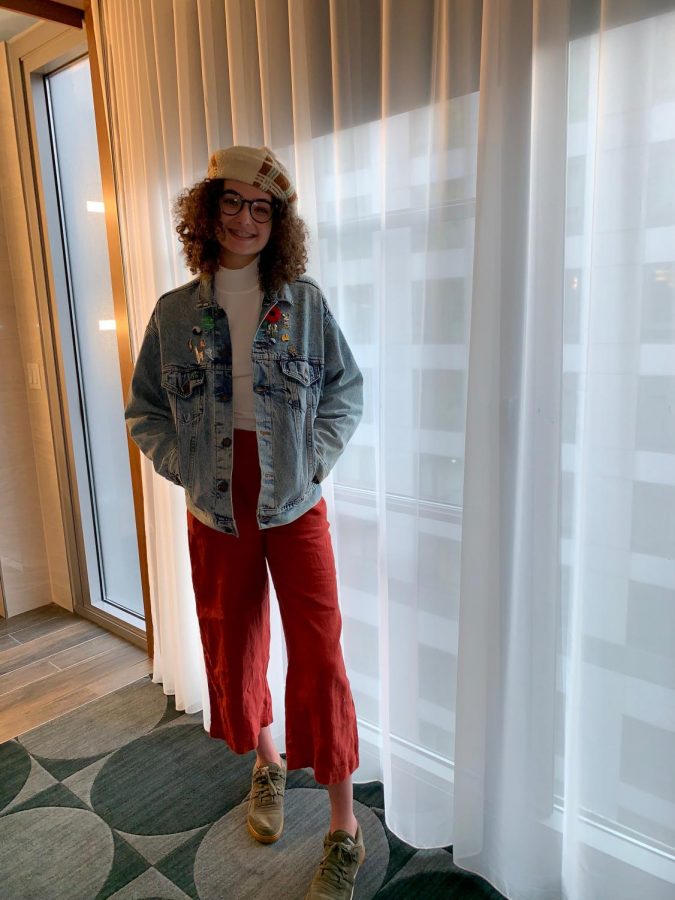 Junior Madison Chapleau '70s inspired outfit turns heads as she walks down the New York City streets.
"In this outfit the pants were the main focus, so I picked a shirt that would compliment the wide leg pants and the hat had some matching colors so I added that too," Chapleau said.
This outfit was also very exciting because she had not planned it at all, she bought both the shirt and the pants while in New York and had decided to add them in. Chapleau loves to pair accessories with her outfits, from her shoes, to her jewelry, or a hat and that's what really makes the outfit come together.
Something unique to Chapleau is that she has a built in accessory that will always stay with her.
"My hair also has an odd part of defining my style," Chapleau said. "It can be wacky when it's down and if I want the look to be more clean I can pull it back, I feel like it is and accessory and completes the look."
This look, with the jean jacket, beautiful pants, and of course her hair made an impression on New York and back home at Huntley too.
This look includes:
Olive Green Reebok's- Urban Outfitters
Orange Pants- Anthropologie
Sweater/Shirt- Nordstrom Rack in NYC
Jean Jacket- Thrifted
Pins on jacket- Variety of places where Chapleau has traveled
Glasses- DOlce & Gabbana
Hat- Thrifted in NYC