Ex-Trump Lawyer Michael Cohen Sentenced To 3 Years In Prison
On Dec. 12, President Trump's former attorney, Michael Cohen, was sentenced to three years in prison. Cohen pleaded guilty to a number of charges including lying to congress, tax evasion, and campaign finance violations. He will be reporting to prison on March 6, while also paying over $1.4 million in restitution, fines, and forfeit.
The campaign finance violations stem from President Trump's order for Michael Cohen to payoff two women who were accusing Trump of having an affair, and the president has not denied that fact. Though, he has held strong that he never directed Cohen to do anything illegal in the process. Cohen, however, claimed that he was doing only what was asked of him by the president.
For the most part, it has been a huge game of, "He Said, She Said," which is nothing out of the ordinary for the current administration.
What does this mean for President Trump?
These payments were made around the time of the presidential election in 2016 with the likely goal of shielding the president from a possible scandal. Trump claims that any payment made to these women were private transactions, and not related to any campaign finance laws. Whether this is true or not has yet to be seen, but will likely be revealed in the coming months as Special Counsel Robert Mueller is expected to wrap up his investigation soon.
Sadly, no matter what Mueller finds, Donald Trump's base will almost certainly remain loyal. The president is currently under investigation, a number of his closest allies have been charged with crimes, and some even convicted like Cohen, yet about 42% of Americans are still in support of him.
It's hard to tell if Americans are ignorant to this fact because they are distracted by a rather strong economy and low unemployment rate, or if they just don't care about the crimes President Trump's friends, family, and associates have been accused and convicted of.
Hang on for a minute...we're trying to find some more stories you might like.
About the staffer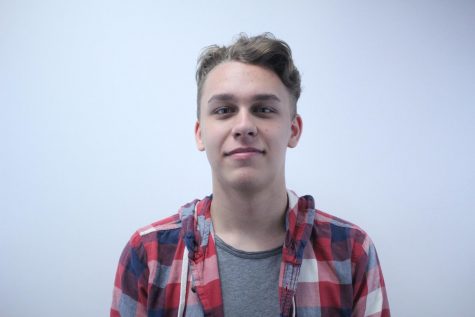 Austin Stadie, business manager
Austin Stadie is a second year staff writer and the business manager of The Voice. His interests include politics, sports, and music, all of which he writes about frequently.