Thrifting Finds with Olivia Mack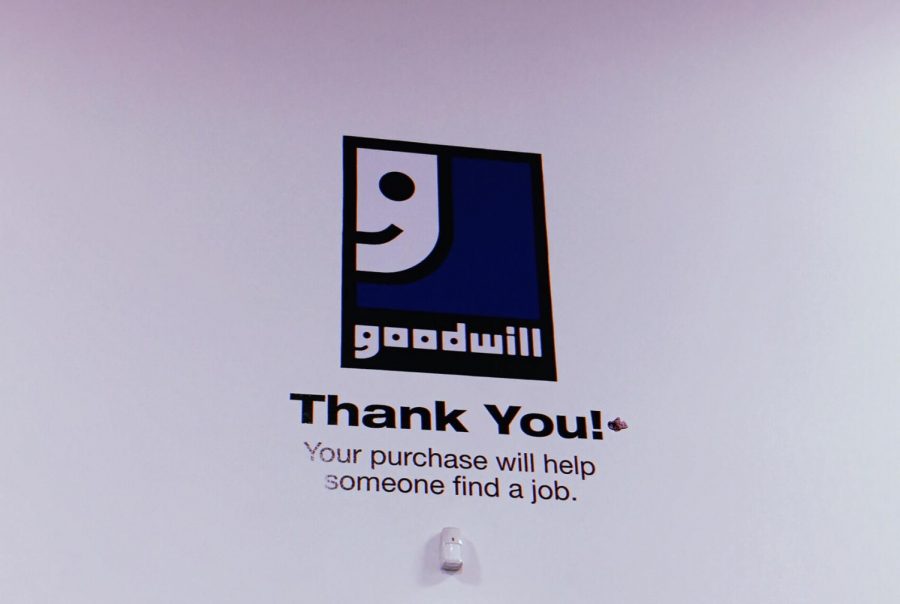 Over last weekend I went to Goodwill in Huntley with our features editor, Skylar Sharkey. This trip proved to be a lot of fun yet again, as bringing a friend along for the shopping experience is quite enjoyable for me.
We both bought a few items, coming home with a bag or two filled with clothes. I relate myself to being a feminist, so whenever I find merchandise having to do with feminism I tend to purchase it.
I found a bright yellow crop top which says "Femme-Tastic" on it in all capital letters, which I absolutely love. Something like that can be paired with mom jeans and Vans or Converse sneakers for a cute casual look when going out with friends or family, or just a regular school day.
This trip I did not find as much clothes as I did on my last trip with Arianna, but I did find a cute pair of jeans from the brand Loft. The jeans normally retail for $69.50 in stores, so I was super excited to find them, especially for just $6.99 and in my size.
They proved to be super comfortable, and I could just throw on a simple sweater with it. They are nice and stretchy around the waist, they are mid-rise, and they are straight legged.
Since the month of December is coming up and Skylar and I have been invited to multiple Christmas parties, we wanted to take a quick look at special holiday clothes. One of the parties we both are attending requests that we wear an ugly Christmas sweater, and whoever at the party wears the ugliest one will receive an unknown prize.
I found the perfect one, adorned with all of the holiday knick knacks you can think of — red ribbons, bows, even a mini wreath! Skylar also found one that she will be wearing at the party, I personally think mine is uglier so I hope I win.
I know that a lot of teens like me enjoy thrift shopping to attempt to find vintage looking clothes. Hidden between other short sleeved shirts, I luckily found the cutest navy blue velvet shirt, with a partial turtleneck.
I am sure that over this it does not sound as flattering as it is, but it is perfect to wear with high waisted jeans. I bought it for $3.99, and not only do I think that that is a great price, but I just cannot wait to wear it.
Skylar and I then wanted to drop by the shoe racks and take a look to see if anything in specific caught our eyes, and I found a pair of baby blue fuzzy slippers, which proved to be extremely comfy but not my correct size. They looked almost brand new too, so that was a little bit of a let down.
Skylar, on the other hand, found the most adorable pair of black riding boots, which were also in her size which is normally unusually hard to find. She was super excited for this awesome find, and they could be worn with pretty much anything pants wise, such as skinny jeans, leggings, a cute skirt.
The shoes cost her $5.99 which we thought also was not a bad price as boots like those can be known as super expensive.
I found a knit army green ribbed dress, which is completely bodycon and ends off at the bottom of my knees. I ended up wearing it for Thanksgiving, and I have leather black slip on Vans that I wore it with, or, if you want to look fancier, I could have opted for a pair of black heels. The dress was $5.99 and fit like a glove, so I was also happy with that purchase.
This trip was another great one, found some cute stuff, and at the same time I got the chance to spend time with my best friend. Great experience with this Goodwill yet again. 
About the staffer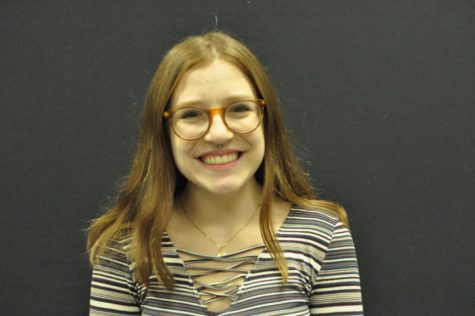 Olivia Mack, floating editor
Olivia Mack is a floating editor and photographer for The Voice and it's her second year on staff. Fun fact: she enjoys doing special effect makeup. In her free time, Olivia likes to paint and draw, watch the Derry Girls, and hang out with friends.