Red Raiders Obtain the Win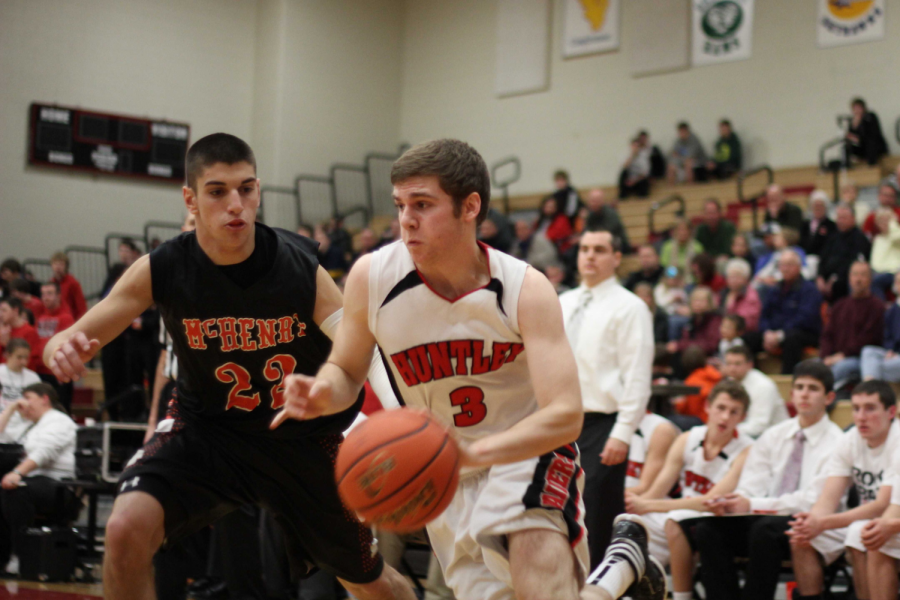 Red Raiders' varsity boys basketball team gets the win against McHenry Warriors on Jan. 25. The team fought for the win, and the ending score was 56-39.
We made a nice comeback from one of our previous games against Crystal Lake Central, which was a loss of 65-78.
Senior Blake Ottaviano contemplated how the game went and how the team played as a whole.
"We played as a team very well. We moved the ball around and made the right decisions," Ottaviano said. "Our defense has been an issue in our past games but we played solid on the defensive end."
Winning this game has allowed for the Raiders to maintain a 12-9 record, with their next game away at Waubonsie Valley.
Patrick Roppolo lead the team with scoring 11 points. Roppolo also successfully performed 6 rebounds, 3 assists, as well as 3 steals. Nathan Draper scored the team a total of 9 points, and Uchenna Egekeze scored 8 points and was able to perform 7 rebounds.
William Benson, the coach of the varsity basketball team, has been coaching the team for success for many years.
"We came out really strong and built a quick 21-4 lead with good defense and were able to fast break and get some easy buckets," Benson said.
First quarter we built up a score of 21-4, second quarter 9-11, third quarter 17-10, and fourth quarter 9-14.
Senior Davis Pasco scored a total of 9 points for the team.
"We played really good defense and Patrick Roppolo did a great job of applying pressure, attacking the glass, and making sure everyone was involved and sharing the ball," Pasco said.
All in all this game proved to be successful, and all of the boys played very well, ending in a victory for the Red Raiders.
About the staffer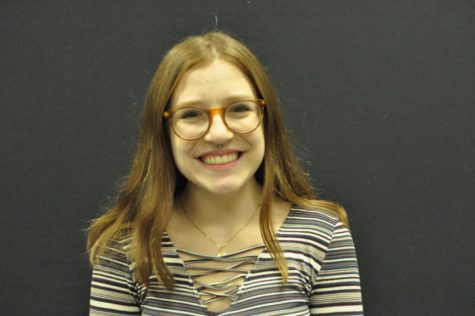 Olivia Mack, floating editor
Olivia Mack is a floating editor and photographer for The Voice and it's her second year on staff. Fun fact: she enjoys doing special effect makeup. In her free time, Olivia likes to paint and draw, watch the Derry Girls, and hang out with friends.