Best Dressed: Karly Melendy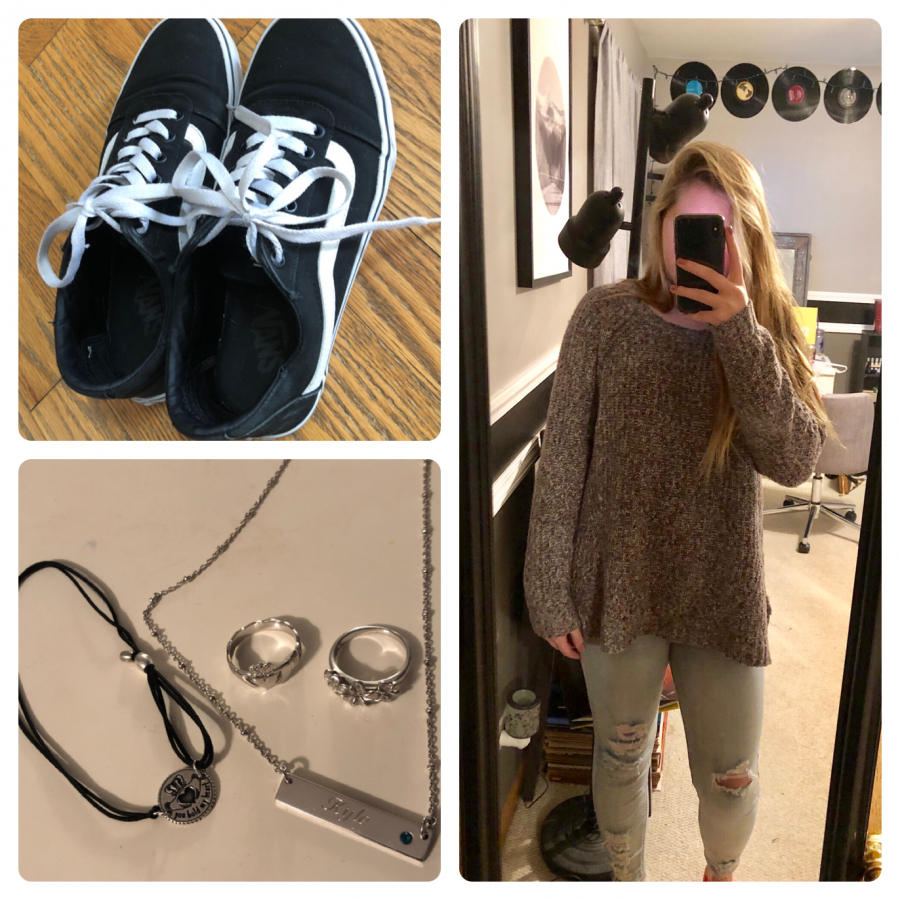 Junior Karly Melendy turns heads as she walks down the hallway. Not only is she sporting a super cute new hair color buts she's also wearing an adorable pair of simple jeans and sweater combo. With her curled locks, cute jewelry, and relaxed makeup, Karly manages to mix fashion with comfort.
Melendy picks out her outfit before going to bed each night, without picking it out she just doesn't feel right.
"I feel like I can't sleep if I don't pick my outfit out," Melendy said. "It makes me less stressed in the morning and gives me more time for other priorities."
When she picks out her outfit every night she thinks about three main things: if she has gym class, if she wants to be comfy, cute, or both, and what outfits she saw on twitter that day. Planning out what to wear is an easy way for Melendy to express herself.
"If I'm going through something at home or in a mental funk I'll most likely be wearing leggings and a sweatshirt, but if I'm in more of an outgoing and happy mood then I'll be wearing jeans and a nice top." Melendy said.  "You can always tell how I'm feeling by my outfit."
As an artist, Melendy loves to let the world know who she is and how she's feeling, even if it's just by something as simple as an outfit. Let's check out all the components to her super adorable outfit showing off her confident and radiant mood.
Melendy wore:
Light Wash Ripped jeans from American Eagle
A grey and brown oversized sweater from American Eagle
Black low top vans from Tillys
A floral ring she purchased in Florida
A claddagh ring she purchased at an Irish store
A necklace with "Kyle" engraved on it from Things Remembered
Two Pandora string bracelets
A tan scrunchie from Francesca's
And Glasses by Ray Ban
As Karly struts through the hall you can see that she is her best self today by rocking this adorably nonchalant outfit. This outfit, inspired by Kendall Jenner, made Melendy feel beautiful and true to herself. This outfit was flattering, simple, and outright stylish!
About the staffer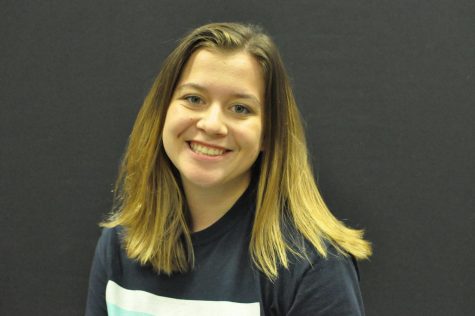 Ashley Reilly, editor-in-chief
Ashley Reilly is the co-editor-in-chief of The Voice and it's her second year on staff. She was a competitive tumbler for 10 years. In her free time Ashley like to coach tumbling, hang out with friends, and listen to music.