Huntley High School's boys soccer team beats Burlington Central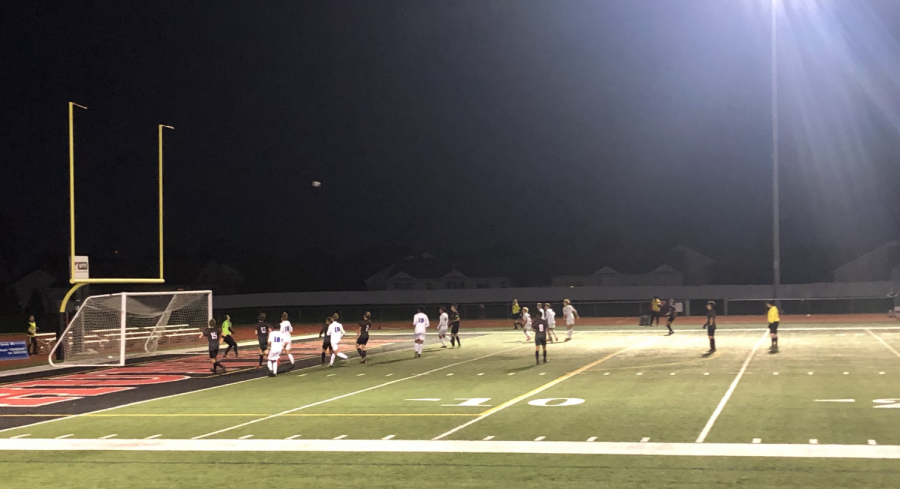 As junior Bradley Pratt runs up the field to keep Burlington Central from scoring a goal, he reaches the ball just after the goalie stops it. However, when the ball slips out of the goalie's hand, Pratt is right there to kick it in, the moment the whole team was waiting for.
That is just one of the amazing plays made by the Huntley Red Raiders. This play along with many others led to Huntley's smashing win of 4-0 against Burlington Central.
Ethan Kornas had a total of three saves during the game, which means defense absolutely slaughtered the competition. Huntley's offense and defense played a very good game by working together to keep the ball away from their own goal box. Almost 70% of the game was played on the opposing side. 
Senior Raphael Wong  was one of the best defensive players of the night. His footwork, headbutts, and passes were all stunning. 
"Overall we've been playing very well. We've been unfortunate sometimes, but we've been 100% in every game. We've been scoring a lot more than last year, which is really good," Wong said.
Huntley's defense has made some great improvements since last year.
"Our defense has definitely grown, we are much more solid and we are doing really well," Wong said.
This was the second to last game of the season for boys soccer. The boys soccer team has now won nine games as well as lost nine games. They have one chance left to obtain more wins than losses. 
"We are kind of up and down and it comes down to production for us. If we score goals, we win games and if we don't score games, we lose by one," coach Matthew Lewandowski said.
Winning by four points is a pretty solid win.
"We played very well tonight, but production is still lacking a little bit. We either score all of the goals or none of the goals. I think we should have scored more tonight, but we did a good job," Lewandowski said. 
The Red Raiders looked more like a family than a team tonight. Each player's communication was perfect and all the plays were planned out and thought through. The boys soccer team has a strong bond and they are having an incredible season. Let's hope they can end their season with 10 wins.
About the staffer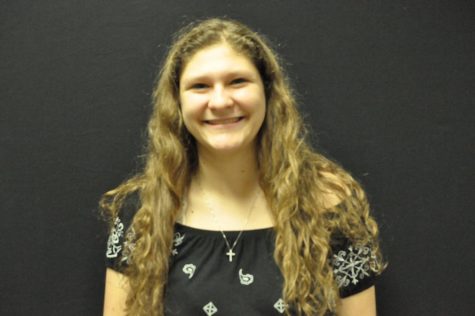 Amanda Brooks, staff writer
Amanda Brooks is a first-year writer for The Voice. She a second degree black-belt in Kyuki-Do and has been training since she's been 8 years old. In her free time, Amanda likes to read, sing, and watch her brother play baseball.