Red Raiders stand victorious over Burlington Central
Walking onto the field, Huntley's varsity football team strode into the stadium with high spirits of anticipation. Making the realization that their reputations were on the line, Raiders came prepared as any to defeat Burlington Central. 
With a baffling score of 63-14 lead, HHS pulled out the win, playing strong and determined.
"We prepare the same for each game no matter who we play," sophomore varsity player Aidan Kozak said.
They scored touchdown in the first four minutes of the first quarter set the bar high for the remainder of the game. 
After number 27, Ryder Havens, scored a touchdown, the usual Huntley fight song was played followed by Raider Nation pouring their hearts out into the well-known chant.
Later, Huntley shut Central down at the 12-yard line, the first time they touched the ball, forcing Burlington to punt from inside the end zone. 
9 minutes and 24 seconds into the first quarter, Raiders scored their second and final touchdown of the quarter. At this point, Coach Zim watched in admiration as his team willfully executed what were to be game-winning plays. 
With just 10 minutes into the second quarter, Burlington Central scored their first touchdown. Despite the stress-filled and anxious feeling portrayed by the players and crowd, the Red Raiders had an exciting follow-up. 
Number 17, Bruno Bosman, traveled 47 yards to the 4-yard line which easily made the opportunity for the Raiders' third touchdown, a definite possibility. 
As the game's excitement from previous plays lingered,  number 11, Alex Janke, made an interception that brought the ball back to the goal line. With this high lead, the game was easily predictable. 
After taking time to get the team refreshed during half time and observing the teams performance throughout, the third and fourth quarter consisted of repetitive touchdowns that lead to the exciting win for the varsity Red Raiders.  
Hang on for a minute...we're trying to find some more stories you might like.
About the staffer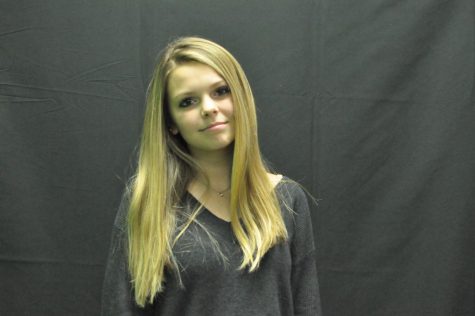 Rayne Zilch, staff writer
Rayne Zilch is a staff writer for The Voice and it is her first year on the staff. Her favorite band is "Alice in Chains" and most days after school she dances and helps assist choreographing for child competitions.