The Pup Breed Read: November 2019
She was so small, a tiny ball of golden fluff, when the Goldendoodle, Bailee, was adopted into the family. My grandparents' 4-year-old dog is a vital part of their household and all of our lives. 
For my grandparents, she has provided new routines. My favorite is how my grandpa will sing The Beatles song "Love is All You Need" to her every morning, trying to get her to sing along. As for my dog, Waffles, she is a playmate for whenever we see them. They get along swell and Waffles loves Bailee like a sister. 
The Goldendoodle is a cross between a Golden Retriever and a Poodle. So, these pups are extremely loyal, compassionate, and intelligent. They shed very little to none at all, and they are hypoallergenic; so, although I am not allergic to dog dander, going to my grandparents' is a nice change of pace from my house. Carpets are meant to be more white.
Although she's the same size as my dog, height wise, 1.8-to-2 feet tall. Goldendoodles only weigh 30 to 45 pounds. This breed, although they usually may only be bought through a breeder, makes for a great pet and is extremely loving.
Aside from breeders, for those morally opposed or simply looking to adopt, there are Goldendoodle rescues. There are many in Illinois, in fact one there is one in Naperville and one in Chicago.
Bailee came from a close-knit litter, she has even had play dates with her brother, who lives relatively close by. Dogs are so rewarding within their own right, but even more so when they have a community to love like Bailee does. 
Goldendoodles like her tend to become service dogs because the Golden Retriever in them has the loyalty and drive while the Poodle has the intelligence. So not only does this breed help its family, but it helps the community as a whole.
I read stories on abused dogs and I don't understand how it's possible to abuse such caring and loyal creatures. Without dogs, what would we do? Dogs give us something to look forward to coming home to, they are a playmate and a best friend, they're cuddlers, and they are all in all amazing pets.
Bailee Rahn is an inspiration in just how she lives life, loves her family, and brings joy to all around her. She is a perfect example of how excellent the Goldendoodle breed truly is.
Hang on for a minute...we're trying to find some more stories you might like.
About the staffer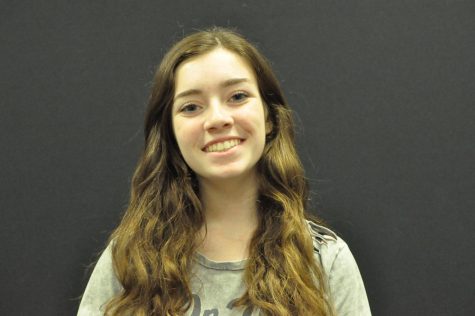 Kimberlynn Bjurstrom, staff writer
Kimberlynn Bjurstrom is a first-year staff writer for The Voice. She adores her big black dog Waffles and she was actually born in Beaver Dam, Wisconsin. She reads way too many books and enjoys participating in the theater community.