HHS Travels the World: Payton Marx
When most people think about traveling, they immediately think about traveling by air. They may even begin to imagine themselves going to the airport, then going through security, waiting at the gate, getting on the plane and finally arriving at their destination. Something people do not always think about right away is traveling by water. In other words, going on a cruise. 
During the spring break of the 2018-2019 school year, Payton Marx and his family went on a Carnival Cruise. They started their adventure with a 14-hour car ride down to New Orleans. There, they would meet up with Marx's friend Owen and his family who had also driven down for the cruise. 
This was not Marx's first time on a cruise.
"You want to meet as many new people as possible, as early as possible. This way you can meet kids your age and hang out with them on the cruise," Marx said.
There was never a dull moment on the cruise due to the endless list of possible activities. Some of Marx's favorites include spending time in the hot tub, as well as playing mini-golf and basketball. Another memory was when he along with about 25 other kids he had met on the cruise all crammed themselves into one hot tub. He also enjoyed the excursions.
"[My favorite type of excursion] is the beach because you could be a tourist and do tourist things, but when you are at a beach with people you know, you can do anything and everything," Marx said.
Marx was happy while reminiscing about his experiences, but he was truly enthusiastic while talking about the food on the cruise.
"Oh my God, it's so good! On Carnival Cruises, they will have ice cream machines and it will be unlimited ice cream for free: strawberry, chocolate, vanilla, or even a mix like zebra. They also have fruit, cheeseburgers, and more all for free," Marx said.
Overall, he had an amazing time on the Carnival Cruise and was able to make a lot of new friends as well. He hopes to go on another cruise in the future.
Hang on for a minute...we're trying to find some more stories you might like.
About the staffer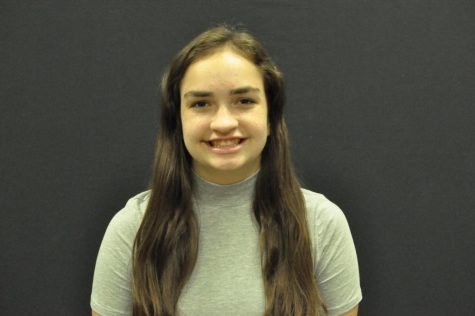 Lindsey Leigh, staff writer/photographer
Lindsey Leigh is a first-year writer and photographer for The Voice. She has traveled to 22 countries, lived in Singapore, and plans on visiting more. In her free time, she likes to watch movies, dance, and spend time with her friends. She also enjoys volunteering and photography.