The future entrepreneurs of HHS
With the small options of finance and economics courses, Huntley High School students wait for a course to proceed with the goal of learning more about the business world. Recently, the introduction of Business Incubator gives students the opportunity to explore and continue their education in finance, economics, accounting, and more. 
As the day starts, Jack Towne, Business Incubator adviser, looks forward to an impelling day with his students. While the day progresses, Towne teaches the sophomore, junior, and seniors enrolled in the course in hopes of turning them into entrepreneurs. 
Business Incubator is a class that teaches students about creating businesses. The newly implemented class is beneficial to many types of students looking to create a business. The course assists students with marketing, planning, and so much more. Students can take advantage of Business Incubator to prepare themselves for the future while gaining knowledge from the experience of business and economy.
"The goal is to start a business and run a business," Towne said.
This is the first year that Incubator has been offered as a class to students grades ten and up. Incubator offers many benefits to the students including accounting, speaking, and finance. Requirements for the course are a business class as a prerequisite to prepare a student for Business Incubator. 
Business Incubator is offered as dual credit for students to receive college credit. The class is taught differently compared to most offered in the school. A day's work can include a video, presentation, or article to work with during their period. 
Students have reviewed the course in a positive way and suggest that people should enroll in the course. The course has shown to have a positive impact on the students enrolled in the business class.
"The program will give the students an experience of a lifetime. It overall is a very real-world type of class," senior Kyle Abruzzo said. 
Incubator is a class suggested for students looking to become entrepreneurs. It can teach a student about the business world and run through situations that require knowledge from marketing and accounting. 
Finance is an important key aspect to learn before taking the course because students are needed to manage money and present in front of real people brought in to look at their projects. The class involves a project that works like the show "Shark Tank" in a way.
"You can work on your presentation skills, speaking skills, and general confidence," Towne said.
Overall, Business Incubator is a new and creative class that can have a huge impact on students looking forward to starting their own business. Business Incubator should be taken by a variety of students in HHS in hopes of preparing students for a bright future. With the opportunity given, students should enroll in the class to learn how to become one of the nation's future entrepreneurs.
About the staffer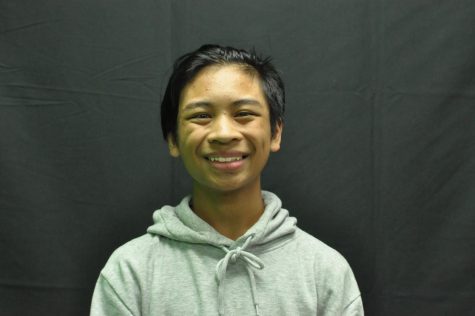 Bailey Lim, Staff Writer
Bailey Lim is a second year staff writer for The Voice. Something interesting about him is his unique clothing style. In his free time, Bailey enjoys watching movies and spending time with his friends.