Raiders rising up this season
On Saturday Feb. 29, Huntley hosted the annual Huntley Red Raider Indoor Invitational for the girls track and field teams. The Huntley Red Raiders girls track and field took first place at the meet. During the meet there were a total of 16 different schools competing.
The field events started at 9:00 a.m while the track events started at 9:45 leading off with the 3200 meter heat with freshman Breanna Burak placing third for the raiders with a time of 11 minutes and 55.59 seconds.
Huntley placed first in the 4×200 relay with the team Melissa Aninagyeu-Bonsu, Jenna Belonax, Ally Jorgensen, and Taryn Sargent .
Daryn Davis placed first with the time of 9.13a  for the 60m Hurdles along with Kendal Only who placed third with Hurdles with the time of 9.35a.
Only also placed third with the 200 meter Dash with a time of 28.06a while Jenna Bolanx with fourth lace with a time of 28.18a
Freshman Alexandria Johnson placed first with a time of 8.00a in the 60 Meter Dash.
Coach Jason Monson has high expectations for his team in the upcoming season. 
"We have great senior leadership this year, some of our seniors expectations are that you have been here before, you've done this before, you know what you need to do to get ready and you are accountable for that," Monson said.
Furthermore, the athletes that have been on the team before are setting a good example of what it means to be a good teammate whether competing or not.
"We have some girls that are not competing today but they are here, helping and cheering on their teammates. It's a part of being together as a team and that is an important motto we stress on everyday," Monson said.
Keep up the hard work girls!
Come out and support the raiders March 7, at the Rockford Auburn Showcase.
About the staffer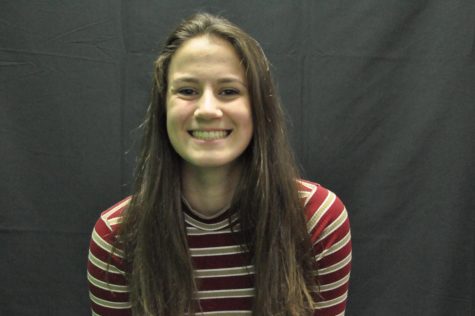 Sydney Novak, staff writer/photographer
Sydney Novak is a first-year staff writer and photographer for The Voice. She is a caddie at Crystal Lake Country Club and is an Honor caddie. In her free time. Sydney enjoys playing basketball for the varsity high school team, listening to music, and is addicted to Netflix.