The hype man behind the Huntley boys varsity basketball team
Not only is Zak Link dedicated to the game, but he is also even more dedicated to his team. Although Link may not be the biggest or the best player on the team, he has the best sportsmanship and the greatest love for the game. 
With every play, layup, and shot miss or make he is always there to pick up his teammates and cheer them on. 
Game in and game out Link shows up hype and ready to go.
"It's not hard to love this team, we're such a close group, we spend so much time together with practice and games and team dinners, this is the closest group I've ever been apart of," Link said. 
Links love for the game started in just elementary school.
"I started playing basketball in fourth grade, a football teammate of mine had asked me to play on a rec team with him and the first day I touched the ball and I knew then I'd love the game forever," Link said.  
Staying motivated to be a positive light for not only himself but also for his teammates is not hard Link says.
"Guys like Crosby, guys Like Sroka, guys like Vrugt, French you know all the seniors, every single one of them push me every day to keep going and keep working," Link said. 
On a team there is a place for every one, there is a purpose for everyone, in this case Links purpose is to be a support system and an incredible teammate.
"I don't really get in the games but I feel like I still have an important role which is having as much energy as I do on the bench and just being positive," Link said. "Letting my teammates know just because you made one bad play, doesn't mean take yourself out of the game, you gotta get the next one, flush it, forget about it, next play."  
A team is full of relationships and bonds, you are constantly with this group of individuals and you put in so much time and effort in working toward a common goal. But it can also be like a second family.
 "Off the court we're super close, like if you see us in the hallways we're always talking to each other and joking around, just we're family, I can't even put it into words like I seriously love them," Link said. 
There is something special about feeling important, and feeling like your role matters just as much as the next man. Zak Link is exactly what every team needs, he is a real team player and is always putting the team before himself and his emotions. 
"My teammates, these people are my brothers, we spend so much time together I would honestly I'd do anything to have this season not end I want it to last forever, I want to be apart of this team forever," Link said. 
Being a part of something bigger, making the most of every situation really just attest to Link's character. A great individual on and off the court. 
About the staffer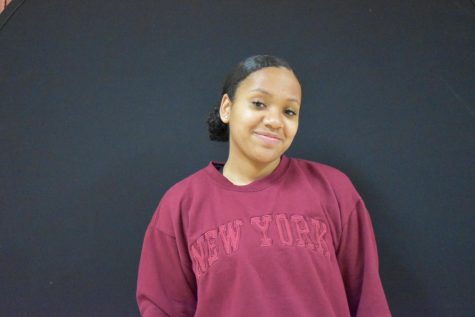 Riyana Walker, social media editor
Riyana Walker is a social media editor for The Voice; this is her third year on the team; she likes to write and listen to music. In her free time, Riyana loves hanging out with her friends and family and babysitting.