Coronavirus Task Force reveals "Opening Up America Again"
On Thursday, April 16, President Donald Trump held a press conference to unveil the task force's plan to reopen the economy, which he presented to state governors earlier that day.  "Opening Up America Again" is a scientific approach to ending social distancing on a state-by-state basis, focusing on protecting those who are vulnerable and minimizing the risk of a resurgence.
"A national shutdown is not a sustainable, long-term solution," Trump said. "To preserve the health of our citizens, we must also preserve the health and functioning of our economy."
The plan involves three phases and leaves decisions largely up to state governors. Before proceeding to each phase, there must be a 14-day period with downward trajectories of influenza-like illnesses, COVID-19 cases, and positive tests as a percent of total testing.
"The dominating drive of this was to make sure this was done in the safest way possible," said Anthony Fauci, director of the National Institute of Allergy and Infectious Diseases.
Hospitals must also develop programs in place for at-risk workers and antibody testing. Contact tracing will continue at screening sites, and sentinel surveillance sites must screen for asymptomatic cases, also known as carriers. If these "gating criteria" are met, phase one can be entered. If it is met again without a rebound of cases, phase two and so on.
"Some states are… really in great shape to open," Trump said. "They're going to be very vigilant, and they're going to be very careful."
According to Trump, an estimated 29 states will begin phase one shortly. During this phase, citizens will gradually return to work and large venues will open with distancing policies. Though schools will remain closed, gatherings under 10 people will be allowed and restaurants, theatres, and gyms will be open.
Phase two will bring back non-essential travel, schools, and gatherings of up to 50 people. Phase three has been described as the country's "new normal," with unrestricted staffing, visits to senior centers and hospitals, and vulnerable individuals able to resume interactions. Strict hygiene practices and physical distancing policies will continue at this point to prevent any rebounds going into the fall.
"[These practices are] going to be a way to protect ourselves because… it very well may be that as we go the cycle around, there will be this virus that wants to come back to us," Fauci said.
Luckily, the number of cases in hot spots like New York and New Jersey is reported to have peaked last week and is beginning to show signs of flattening. A goal of the task force moving forward is to continue to supply ventilators and other medical supplies and track cases through the Centers for Disease Control and Prevention.
"Because of the strong actions and partnerships with every governor across America, because of extraordinary efforts of America's healthcare workers on the front lines, [and] because of the cooperation of the American people and God's grace, we are slowing the spread," Vice President Mike Pence said.
About the staffer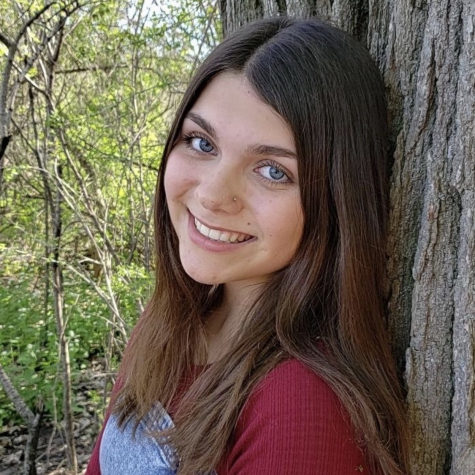 Ellie Armstrong, Editor in Chief
Ellie Armstrong is the co-Editor-in-Chief of The Voice in her second year on staff. She runs her own baking business called Ellie Rose Desserts. In her free time, Ellie likes to hike, obsess over Broadway musicals, and watch Marvel and Disney movies.