Out the ballpark
The smell of rubber from the pitching machine, the sight of the opposing players, the impact of the baseball hitting the bat echo as the team screams across the field for the ball. Branden Reed, a junior at Huntley High School, confidently and passionately plays baseball during the global pandemic. 
Reed plays travel baseball for the Crystal Lake Bombers and plays during the school year for the Huntley Red Raiders on the junior varsity team. He spends the day time practicing the power and aim of his pitches and launching balls into the outfield while batting, trying his best to send the baseball as far out in the field as he can. 
At 16 years old, he is active and practices consistently. Reed mostly plays right and left field while the opposing team is batting. His team's chemistry is strong and works to his advantage to secure the win.
"Our practices are intense but it helps us prepare by working together," Reed said.
Before games, he and his team usually have a small and healthy snack to make sure they are prepared for a game. They are prepared to take the opponents head-on after days of preparation.
During the break before the next season starts, Reed practices during his free time to try and improve the most he can. He spends time hitting balls into the outfield and just simply throwing it back and forth to a friend.
"I try to push myself to get better every day so I can take on any challenge," Reed said.
While walking onto the field, Branden wears his jersey number 22. He chose that number specifically because it was the number his father used when he played baseball. It has importance to him because it also resembles his relationship with his father and why he plays baseball.
During the game, in tough moments, he slows his breathing and calms himself down while bravely trying his hardest to help his team earn the win. Reed is determined to work his way through other teams by winning as many games as he can.
About the staffer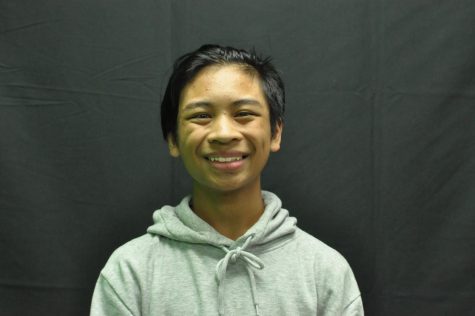 Bailey Lim, Staff Writer
Bailey Lim is a second year staff writer for The Voice. Something interesting about him is his unique clothing style. In his free time, Bailey enjoys watching movies and spending time with his friends.