Life of a golf star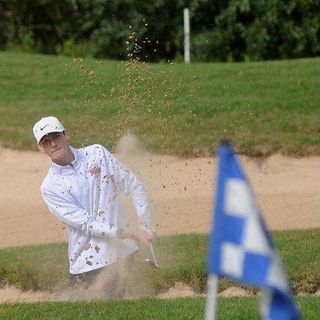 During summer vacation, most students spend their time swimming, hanging out with friends, and playing video games. On the other hand, junior Danny Sheedy spends his time at the driving range or golf course, hitting golf balls and practicing for his next round. Sheedy first started playing golf when was only 8 years old. His dad first started getting him to play golf, which led to him later getting serious about playing when he was 13.
Nowadays, Sheedy is on the varsity team for the Red Raiders. He spends most of his time practicing and playing golf.
"I am on the course five to six days a week," Sheedy said. "I usually practice about three to four days a week and play once or twice a week."
He has also highlighted some of his favorite things and memories while playing golf during his lifetime as he has played on many different courses.
"My favorite course is Randall Oaks in West Dundee, I've been practicing there ever since I got into golf and it never really gets old," Sheedy said.
His best-ever round was when he shot a 71 for 18 holes. It was during a high school tournament this year with good competition. That score gave him his first high school tournament win. Overall, the sport of golf has positively impacted Sheedy´s life dramatically.
"Golf is kind of like my getaway from everything else, it's my happy place. I spend a good amount of my time in the summer on the golf course," Sheedy said.
He has also recently quit baseball to completely focus all of his effort and time on the sport of golf. However, Sheedy is not certain on what he wants to do for golf after high school.
COVID has been very harsh on Sheedy´s golf career throughout 2020. Courses got shut down for a while in the original spring COVID lockdown. Although, Sheedy went up to Wisconsin earlier in the year to play with his dad, as the Illinois courses were shut down.
"It was harder to get into summer tournaments because there were fewer of them and even when there were tournaments there were fewer kids allowed," Sheedy said. "During the high school season, we could only play against teams in our conference. We couldn't play some of the other tournaments out of conference that we would in a normal year."
Sheedy's parents support him and his golf career very much. Without them, he would not be where he is today.
"They give me the resources I need to succeed," Sheedy said.
His teammates also give him support in order to succeed during games. One of his very close teammates, Andrew Toman, admires Sheedy as they have played together for a while now,
"Danny has the best golf mind I know. Very focused and determined, makes for one of the best golfers I know," Toman said.
Sheedy has a very bright future ahead for golf, and will hopefully be able to fully play in his senior year without COVID. All of his hard work since he was 13 has paid off in the long run.
About the staffer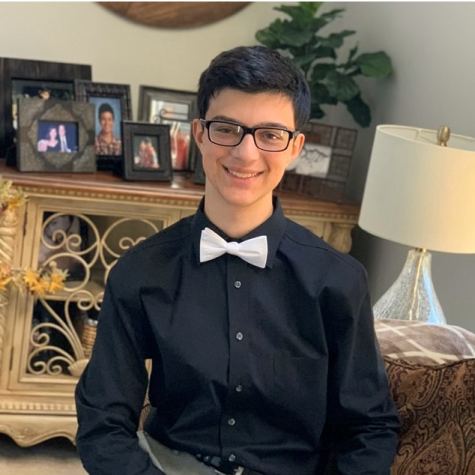 Brenden Boyle, Staff Writer
Brenden Boyle is a staff writer of The Voice, and this is his first year. Something unique about him is that he has visited almost very state in the country. In his free time, Brenden enjoys watching TV shows, spending time with friends, and playing with his dog.