"The Little Things" fills audiences with suspicion
Writer and director John Lee Hancock's new movie "The Little Things" has its audience engaged with suspicion and curiosity as to what is revealed as Sheriff Joe Deacon, also known as "Deke" and played by Denzel Washington, and Sargent Jim Baxter played by Rami Malek, go on a search for a serial killer who is roaming the streets of Los Angeles. As they go on a mission to find the criminal, unsettling fragments from Deke's life slowly unravel, almost making the criminal irrelevant.
It is clear that the movie takes place in an older time frame, meaning no cell phones or any modern technology. In the movie, the serial killer is after minors all throughout LA. When Deke gets to LA ready to take on the case, the police captain Carl Farris (Terry Kinney) does not seem fond of Deke at all. In fact, when Deke arrived, Farris could not even take a glimpse at Deke. 
But, it did not seem to affect him because straight away he was giving heartfelt greetings to old friends who are also in on the investigation. Together, they were all very determined to catch the culprit.
As the movie goes on, Deke's past unfolds and suspicions arise. At this point, the focus on the serial killer draws away and is now more on Deke's past. This movie leaves the audience on the edge of their seats wondering what more could possibly be unleashed. The tension, fear, and curiosity immediately fill the room while witnessing everything that goes down.
Overall, "The Little Things" is definitely something you would not want to miss watching this year. Not only is it well-scripted, but the storyline engages the viewers the entire movie, from start to finish. Not only was I invested in knowing all the details of Deke's past, but I was at the edge of my seat during the chase of the serial killer. 
You can go see "The Little Things" responsibly at your local movie theater with a mask or it is available for rent on HBO Max so you can watch from the comfort of your own home. Whatever you decide, you do not want to miss this production.
About the staffer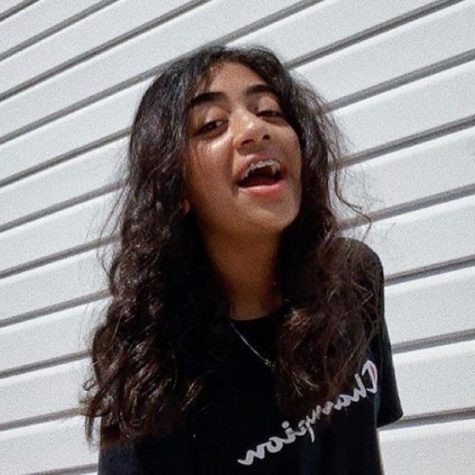 Zaina Mohammed, Staff Writer
Zaina Mohammed is a first-year staff writer who loves being surrounded by friends and family. In her free time she loves skating, cooking, and endlessly binging Netflix rom-coms.