The Board Education discusses the return of normal life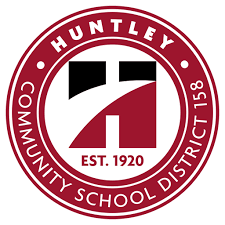 The Board of Education met on Feb. 4 and discussed recent changes in scheduling, the vaccination of staff, along with the reopening of many activities.
Feb. 11 has now become an Institue Day and on March 11, teachers will be able to receive the second and final injection of the COVID-19 vaccine. Many volunteers from around Illinois will work to vaccinate around 5800 educators in just two days.
As for grants and cash, an application for reimbursement through FEMA has been submitted and a response is pending. A bid on the district's diesel buses is also something possible for the future, providing many grants.
The budget for December of 2020 is on track with the exception of rentals and Medicaid reimbursement due to the pandemic.
With the return of some kids to in-person learning, the elementary school's lunches and breakfasts are being given at almost double the amount predating the pandemic.
Unfortunately, the January claims for medical care have been the highest they have ever been. Blue Cross Blue Shield is analyzing these claims. However, now that more people are out and about, claims are significantly decreasing.
In October, a health screening along with the giving of a yearly physical allowed many staff to get discounts on health insurance. Around 78% participated. This screening provides information for healthcare workers and has been done for four years now with an increasing number of participants.
Fortunately, the boiler and pipe maintenance in schools for the year 2022 may start very early in July with an alternate plan. The boiler room is a source of heat and water throughout the buildings and requires a very specific environment and maintenance to keep it safe.
Assessments for state testing at this time are projected not to happen due to the difficulty with bringing remote kids to the school. 450 out of the 860 school districts in Illinois have already stated in waivers that they do not wish to spend their time assessing state tests. This does not include AP (advancement placement) testing since this, like last year, can be done remotely.
IHSA sports are finally getting started. HHS Principal Marcus Belin and Athletic Director Glen Wilson thank parents and families for their immense patience. With the sports being sorted into various levels of risks to COVID, low risks sports did resume.
A seven day period was mandated for sports' practices to get back into the rhythm of things. Following the IHSA guidelines, three sessions of practices can take place starting from 3-5 p.m. with 15 minutes to move students and sanitize. QR codes are being utilized to fill out health screenings along with the taking of temperatures.
Cheer and dance are currently virtual. Bowling and swimming are live with no spectators. Basketball now allows spectators, however, they will only be allowing home fans. Each athlete will get two tickets. Track and field are not able to resume at this time due to the number of people providing a high safety risk.
The next Board of Education meeting will take place on Feb. 18.