Laid back cash: teaching how to make money on the side
Are you bored, at home, with nothing to do and want to make some extra money? Well, I have the solution for you. Welcome to Laid Back Cash, where I will teach you how to make a lot of extra cash on the side, without getting a job or having any sort of big commitment. 
This is the third article of the series, in the first one I taught you how to resell sneakers and the second one about stocks. If you have not checked that one out, you should.
This article is going to be about dropshipping. What is dropshipping, you may wonder. Well, by Google, the definition of dropshipping is "A streamlined form of retail business wherein the seller accepts customer orders but does not keep goods sold in stock." 
To put it more simply, you are ordering items at a cheaper price, and flipping them around right away to sell them to other customers. It may sound confusing right now, but I will teach you how to do this.
So, the first thing you want to do is find a product you want to dropship. Cheap items are the best. An example is an AirPods case. It's cheap to make, and people sell it for a lot more than it is worth. To find these items, go to Ali Express. It is a website that manufactures and sells items directly from China, so it is cheaper than retail. 
Once you find your item you want to sell, you must now make your online website. This is where you are going to sell these items. I recommend Shopify. You will have to pay a bit to start it up, but it is a very good and secure database for your website.
I can't explain everything you need to know about starting your Shopify business, so I recommend watching a tutorial on how to start it up, as there are some confusing components. 
Moving forward, what you want to do is link the Ali Express link to your Shopify website. That way, when customers place an order, it orders from Ali Express directly to them. That way, you do not need to ship them yourselves, take inventory, and it will not waste time. 
You should also price the items on your website compared to competing companies that sell the type of products so that you make sure you get customers that buy the product. There is some risk towards this type of money-making method, but if it works out, you will make a lot of money in the long run, and you can start more and more dropshipping businesses!
About the staffer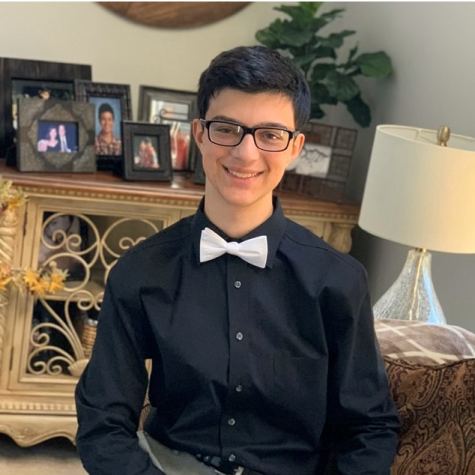 Brenden Boyle, Staff Writer
Brenden Boyle is a staff writer of The Voice, and this is his first year. Something unique about him is that he has visited almost very state in the country. In his free time, Brenden enjoys watching TV shows, spending time with friends, and playing with his dog.